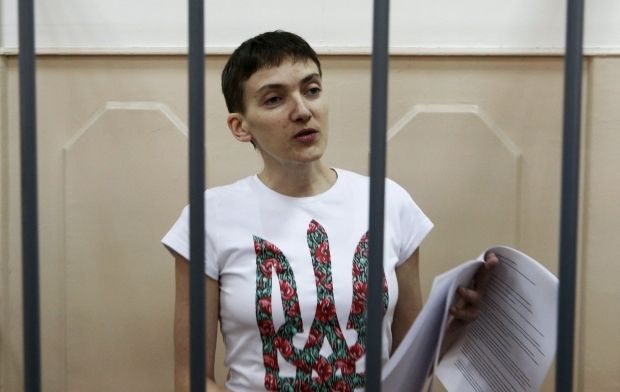 REUTERS
The Ukrainian prisoner asked the court to let her meet with her mother and sister, according to the lawyer, and such request was granted. "She will meet with her relatives in the following days," said Polozov.
He also added that the defense team is to visit the captured Ukrainian pilot on Friday.
Polozov noted that until the jurisdiction issue is resolved, Savchenko will remain in Detention Center No 3 of the town of Novocherkassk
As UNIAN earlier reported, preliminary hearings in Savchenko case started on July 30 in Donetsk city court of Rusia-s Rostov region.
The court granted the motion by Savchenko's defense to define jurisdiction of the case. The motion was forwarded to the Rostov regional court. The defense requests the case be heard in Moscow.  
UNIAN's memo. Savchenko was abducted by Russia-backed militants in Donbas last summer, and then taken to Russia, where she was charged with being involved in the death of Russian journalists. However, the defense claims she couldn't have been involved in the death as she had been captured before the journalists were killed.
On June 10, Moscow's City Court prolonged Savchenko's arrest until September 30, 2015, at the Investigative Committee's request.
On July 02, The Investigative Committee announced that Savchenko and three of her attorneys completed the examination of the case materials. 
Savchenko is being accused of murder and also of attempted murder, according to the PGO statement.
Savchenko faces up to 25 years in Russian prison, according to her lawyer.