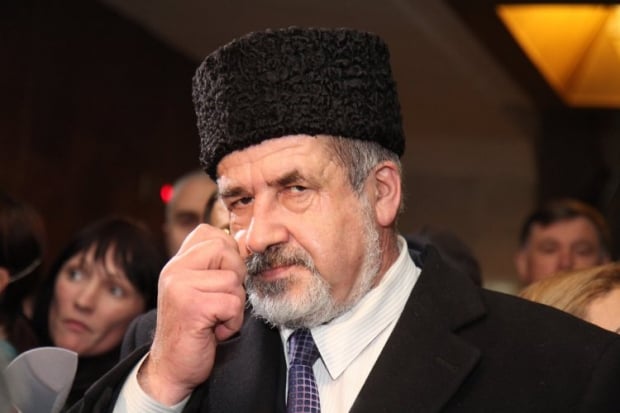 Refat Chubarov / Photo from UNIAN
"Experienced criminologists, along with the world-famous Russian writer, argued that the criminals always return to the scene of the crime," said Chubarov.
"According to TASS information agency, tomorrow (on August 17 - UNIAN) Putin will arrive in Crimea, which has been occupied by Russian military on his direct order, where he will hold a 'meeting of the State Council presidium on the development of tourism in the Russian Federation,' which will be followed by a political dessert: 'an informal meeting of heads of state and representatives of national public associations of the Republic of Crimea'," said the deputy.
Read alsoYatsenyuk: Crimean Tatars persecution is 'Kremlin's sentence'He suggested that "if the TASS language is translated to one that is easily understood, tomorrow in Crimea, Putin will reiterate the arguments, which in his opinion may be the basis for bargaining with the leaders of the Western world, which he has been expecting: You give us Crimea, and we withdraw from the Donetsk and Luhansk regions."
In this regard, Chubarov said that Putin might as well speculate "on the Crimean Tatar issue in his rhetoric."