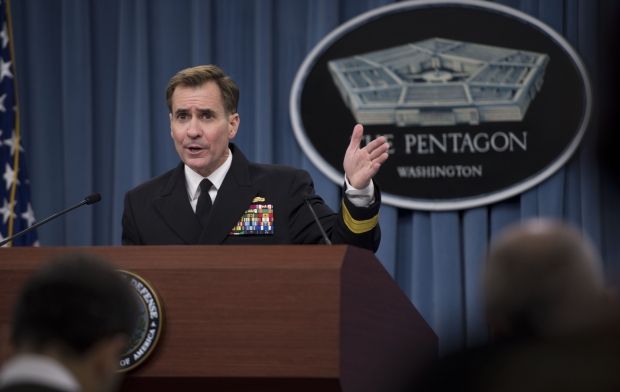 REUTERS
"We are gravely concerned by the sharp increase in attacks by combined Russian-separatist forces across the ceasefire line in eastern Ukraine. These attacks continued this weekend, including to the east and north of Mariupol, apparently in an attempt to threaten that city," U.S. State Department spokesperson John Kirby said at a daily press briefing in Washington, DC, on August 17.
"There can be no mistake about who is responsible: Russia and the separatists are launching these attacks, just as they escalated the conflict last August. OSCE reports show that the majority of ceasefire violations are committed by combined Russian separatist forces in direct violation of the Minsk agreements. We continue to urge an immediate ceasefire and full implementation of the Minsk obligations, and we further remind that efforts by Russia and the separatists to grab more territory will be met with further costs," he said.
As UNIAN reported earlier, the EU condemned the worsening crisis in the east of Ukraine and urged the parties to respect the ceasefire.
In turn, Ukraine calls on the Russian Federation to take urgent measures to stop the escalation of the situation in Donbas.