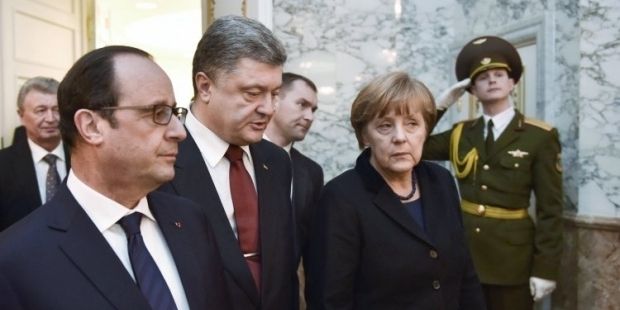 Hollande and Poroshenko are to visit Merkel in Berlin next Monday / Photo from UNIAN
The fighting flared earlier this week, killing at least two Ukrainian soldiers and several civilians, Reuters wrote.
The clashes near the Ukrainian-controlled city of Mariupol in the southeast and at the militant-held town of Horlivka further frayed an increasingly tenuous ceasefire as Ukraine prepared to mark its Independence Day next week.
"It's worrying," Fabius told reporters ahead of the Berlin meeting.
"Military operations must stop and arms be withdrawn... Secondly, we need to right conditions for elections in the Donbas," Reuters reported quoted Fabius as saying.