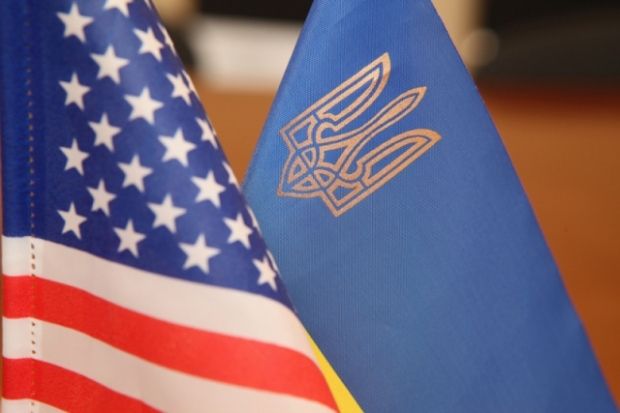 Photo from UNIAN
The White House's message to Kyiv was advice, not an order, and was based on a variety of factors, reads the article. There was a lack of clarity about what Russia was really doing on the ground. The Ukrainian military was in no shape to confront the Russian Spetznas (special operations) forces that were swarming on the Crimean peninsula. Moreover, the Ukrainian government in Kyiv was only an interim administration until the country would vote in elections a few months later. Other European governments sent Kyiv a similar message, say the authors.
But the main concern was Russian President Vladimir Putin.
The White House feared that if the Ukrainian military fought in Crimea, it would give Putin justification to launch greater military intervention in Ukraine, using similar logic to what Moscow employed in 2008 when Putin invaded large parts of Georgia in response to a pre-emptive attack by the Tbilisi government. Russian forces occupy two Georgian provinces to this day.
Looking back today, many experts and officials point to the decision not to stand and fight in Crimea as the beginning of a Ukraine policy based on the assumption that avoiding conflict with Moscow would temper Putin's aggression. But that was a miscalculation. Almost two years later, Crimea is all but forgotten, Russian-backed separatist forces are in control of two large Ukrainian provinces, and the shaky cease-fire between the two sides is in danger of collapsing.
When Russian special operations forces, military units and intelligence officers seized Crimea, it surprised the U.S. government. Intelligence analysts had briefed Congress 24 hours before the stealth invasion, saying the Russian troop buildup on Ukraine's border was a bluff. Ukraine's government -- pieced together after President Viktor Yanukovych fled Kyiv for Russia following civil unrest -- was in a state of crisis. The country was preparing for elections and its military was largely dilapidated and unprepared for war. 
There was a debate inside the Kyiv government as well. Some argued the nation should scramble its forces to Crimea to respond. As part of that process, the Ukrainian government asked Washington what military support the U.S. would provide. Without quick and substantial American assistance, Ukrainians knew, a military operation to defend Crimea could not have had much chance for success.
Ever since the annexation of Crimea in March, 2014, there have been a group of senior officials inside the administration who have been advocating unsuccessfully for Obama to approve lethal aid to the Ukrainian military. These officials have reportedly included Secretary of State John Kerry, his top Europe official, Victoria Nuland, Defense Secretary Ashton Carter, and General Philip Breedlove, the supreme allied commander for NATO.
Obama has told lawmakers in private meetings that his decision not to arm the Ukrainians was in part due to a desire to avoid direct military confrontation with Russia. The U.S. has pledged a significant amount of non-lethal aid to the Ukrainian military, but delivery of that aid has often been delayed. Meanwhile, Russian direct military involvement in Eastern Ukraine has continued at a high level.
But for the Ukrainians, Russia's continued military intervention in their country is an existential issue, and they are pleading for more help. While many Ukrainians agreed in early 2014 that fighting back against Russia was too risky, that calculation has now changed. The Ukrainian military is fighting Russian forces elsewhere, and Putin is again using the threat of further intervention to scare off more support from the West. If help doesn't come, Putin may conclude he won't pay a price for meddling even further.