Poroshenko: Russia to blame for violence near Rada
Russia is responsible for the deaths of three National Guard soldiers after a grenade blast near the Verkhovna Rada, Ukrainian President Petro Poroshenko said in an interview with Sky News on Wednesday.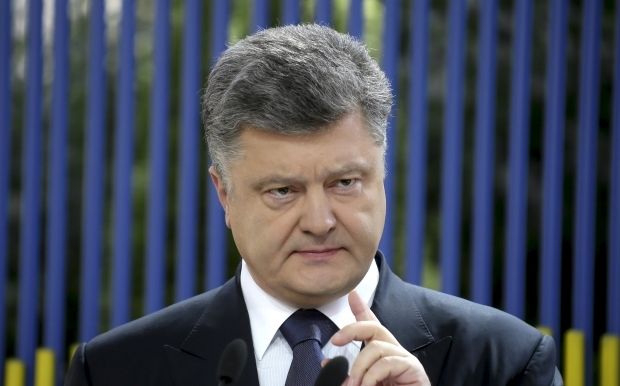 REUTERS
Russia is extending its "campaign of destabilization," said Poroshenko.
He said that Russia had become "unpredictable" but he did not feel vulnerable, even though "this is one of the most difficult cadences in the whole world."
It is the tsar-like leadership of Vladimir Putin that Poroshenko says is a threat not only to his country but to wider European and global security, pointing out that even the UK regularly sees Russian military aircraft testing its air space.
"Moscow has pioneered what is now known as "hybrid warfare" – the use of covert operators to foment instability," Poroshenko said.
"The only reason that the Russians came to Minsk and are willing to negotiate was the imposed economic sanctions," he said, insisting that Ukraine did not need troops but it would need further  support of the international community.
As UNIAN reported earlier, the National Security and Defense Council of Ukraine suggested Ukrainian President Petro Poroshenko to approve a new version of the military doctrine of Ukraine, which defined Russia as the country's military adversary.
If you see a spelling error on our site, select it and press Ctrl+Enter