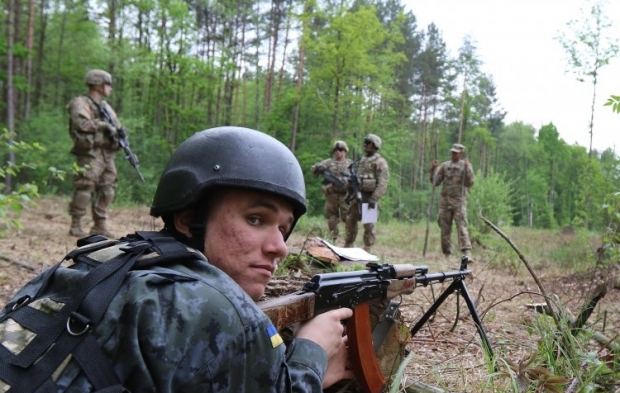 Ukraine-US military exercises / Photo from UNIAN
"It helps restore Ukraine's lost defenses, considering that we are not only protecting our sovereignty, territorial integrity and independence. This is - the war for freedom, democracy and justice in the interests of global security," said Poroshenko.
"There is no alternative to Transatlantic unity and solidarity with Ukraine, which is now demonstrated by the European Union and the United States," said Poroshenko, stressing the effectiveness of the imposed sanctions.
The President said that Ukraine, for its part, shall take all measures to implement the Minsk agreements. The Verkhovna Rada adopted in first reading the constitutional amendments on decentralization, though discussions were far from easy.
"Our effective coordination should help maintain and continue the process," said Poroshenko.
Senator Reed praised the approval of the first reading of the constitutional amendments on decentralization.
He also shared his impressions following his visit to a military training site where the U.S. troops share their experience with their Ukrainian colleagues and praised the skills of the Ukrainian soldiers.
He also commended the progress of reforms in Ukraine, in particular reaching an agreement with foreign creditors on restructuring of the public debt and the introduction of a brand new patrol police, the press service said.
As UNIAN reported earlier, joint Ukrainian-American military exercises "Sea Breeze 2015" are held in the Black Sea from August 31 to September 12.
As noted in the Ministry of Defense, the purpose of training is to work out international security operations in crisis regions.