Ukraine MFA: Statement by Russian Investigative Committee has nothing to do with common sense
The Ukrainian Foreign Ministry says that there is no basis for Russia to exercise its jurisdiction in the Ukrainian territory, except for investigating Russian aggression against Ukraine, according to the Ministry's comment published on Friday.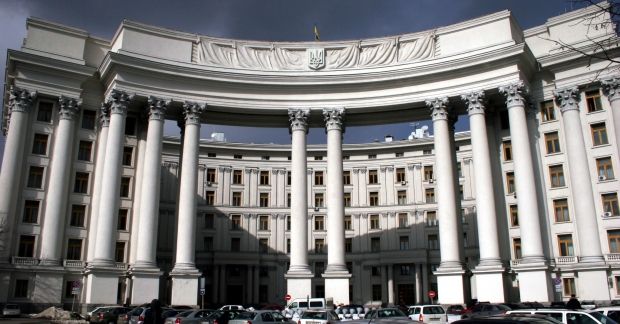 Ukraine's MFA facebook page
"We are outraged by the statements of the Investigation Committee of the Russian Federation – they have nothing to do either with international law, reality or common sense," the comment says.
"There is absolutely no basis for the exercise of jurisdiction by the Russian Federation in the territory of Ukraine, except prosecuting the crime of aggression committed by Russia against our country, and bringing the officials responsible for this crime to account."
"The only suspects in this investigation should be the highest political and military leadership of the Russian Federation who are responsible for deploying the Russian military to Ukraine, financing of terrorism, supplying arms and mercenaries – all of which has led to numerous victims among civilians, destruction and suffering of millions of Ukrainians," the ministry says.
As UNIAN reported earlier, Chairman of the Investigative Committee of the Russian Federation Alexander Bastrykin claimed the extension of Russia's "universal jurisdiction" to the southeast of Ukraine and justification of "criminal prosecution" of top political and military leadership of Ukraine.
If you see a spelling error on our site, select it and press Ctrl+Enter