Russia set to extend its "universal jurisdiction" to Donbas
16:51, 03 September 2015
War
Chairman of the Investigative Committee of the Russian Federation Alexander Bastrykin claimed the extension of Russia's "universal jurisdiction" to the southeast of Ukraine and justification of "criminal prosecution" of top political and military leadership of Ukraine.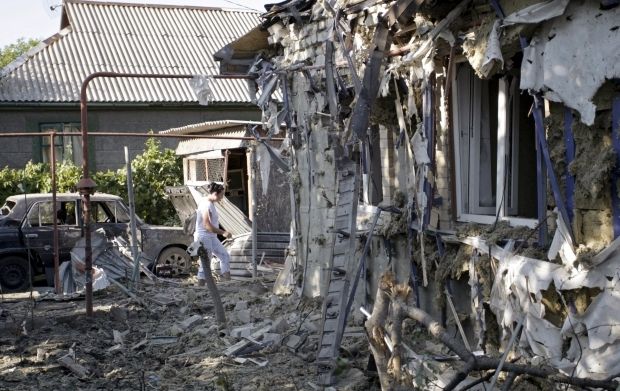 REUTERS
Such statement he made when speaking at a meeting devoted to "countering violations of human rights of the civilian population of the southeast of Ukraine," a Russia-based UNIAN correspondent reported.
Bastrykin said that under such circumstances the Investigative Committee "cannot keep aside" as this crime is related to violation of universally recognized norms and principles of international law, including the Geneva Conventions of 1949, as well as obligations under Minsk agreements, involving withdrawal from September 2014 of heavy weapons (over 100 mm caliber) to a distance of 15 km away from the front line, as well as a ban to use all weapons and conduct offensive operations considered as war crimes against peace and security of mankind.
Bastrykin said Russia has thoroughly explored the issue of Russian jurisdiction in connection with such events. According to him, the international humanitarian law provides grounds for Russia to apply its universal jurisdiction in the investigation of this category of cases.
Bastrykin believes "it is legitimate and justified for the Russian Investigative Committee, based on both the Russian legislation and the international law, to initiate criminal cases of genocide, as well as prosecute political and military leadership of Ukraine."
According to Bastrykin, the committed crime is proved by collected evidence and testimonies of witnesses and victims residing in the territory of Donetsk and Luhansk regions, and those who were forced to leave the territory of Ukraine.
If you see a spelling error on our site, select it and press Ctrl+Enter