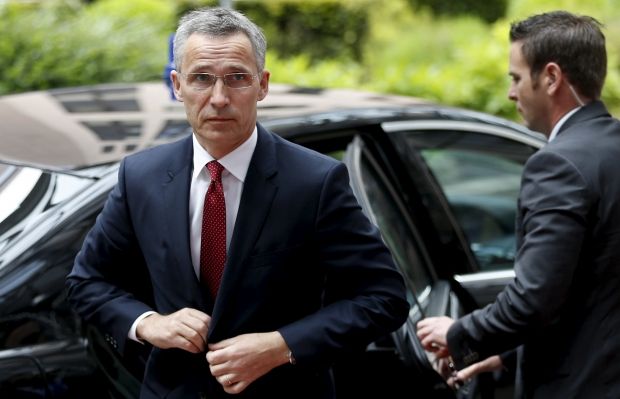 REUTERS
"I just had a meaningful meeting with NATO Secretary General, as we discussed his visit to Ukraine, which will be significant and symbolic, since he, together with Ukrainian President Petro Poroshenko, will take part in the official opening ceremony of the exercises on protection of civilians. During his visit, for the first time in the history of NATO and Ukraine, he will take part in the meeting of Ukraine's National Security and Defense Council on the invitation of the President of Ukraine," the Minister has told the reporters in NATO headquarters on Monday, September 7.
According to him, the date of Stoltenberg's visit will be announced in the coming days.
Klimkin said that the NSDC meeting "will allow us to work out the procedure of the implementation of  our cooperation in reforming Ukraine's security and defense sectors, bringing them to NATO standards."
"A number of documents will be go through final adoption at the meeting, including a military doctrine and a strategic defense bulletin," the Foreign Minister said.