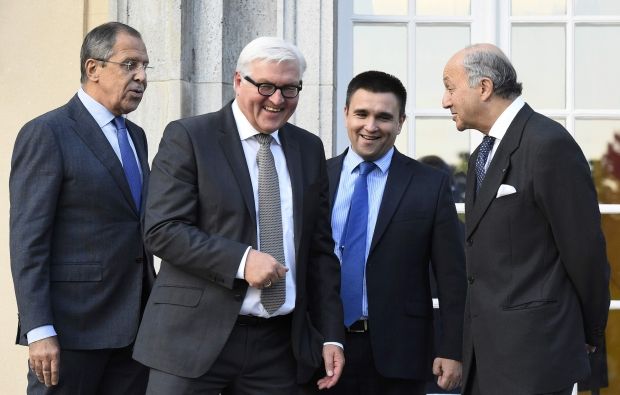 REUTERS
The parties have agreed on three key issues, according to the statement.
1. Safety
The participants of the meeting stressed a need to consolidate the cease-fire in Donbas, which has been observed for two weeks. It is noted that this should be achieved through the signing of an agreement on withdrawal of weapons from the conflict zone, which is now close to completion.
In addition, it was agreed to begin as soon as possible the demining process.
Also the parties further emphasized that the OSCE observers should be given a full and unhindered access to all areas of the conflict zone.
2. Political settlement
It is noted that the terms and conditions of the local elections will be drawn up by a working group on policy issues of the Tripartite Liaison Group. They are based on the proposals of a working group coordinator, Pierre Morel, as well as the Minsk agreement provisions.
3. Humanitarian and economic issues
Humanitarian personnel are guaranteed an unimpeded access to all people in conflict areas, according to the report. The remaining time should be used for a speedy implementation of economic projects and rebuilding infrastructure, the report notes. Ensuring water supplies remains the most critical area, in which much work is needed.