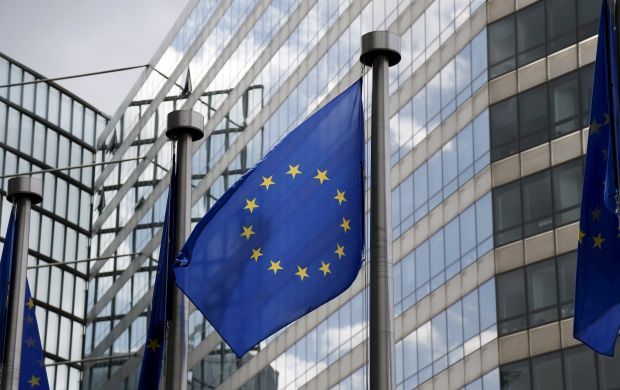 REUTERS
"Today's announcement will allow to prepare proper conditions for holding local elections in certain areas of the Donetsk and Luhansk regions in line with Ukrainian legislation and OSCE standards under ODIHR monitoring," said the spokesperson Maja Kosijancic, according to an UNIAN correspondent in Brussels.
"Due implementation will represent a fundamental step towards full implementation of the Minsk agreements," Kosijancic said.
The official stated that "together with the recently reached agreement on the withdrawal of smaller weapons this announcement offers renewed hope for a sustainable political settlement of the conflict, based on full respect of international law and Ukraine's independence, sovereignty and territorial integrity."
Read alsoStoltenberg: Agreement to postpone DPR and LPR elections positive stepAs UNIAN reported earlier, the self-proclaimed leaders of the militants from the so-called Donetsk People's Republic and Luhansk People's Republic announced on Tuesday, October 6, the postponement of the local pseudo-elections in Donbas, according to a pro-separatist website citing a statement by Denis Pushylin and Vladislav Dainiy.
On October 5, President of Ukraine Petro Poroshenko met with the leaders of parliamentary factions, declaring that the militants would announce cancellation of pseudo-elections in Donbas on October 6.
On October 2, Paris hosted a meeting of leaders of Ukraine, France, Germany and Russia on the situation in Donbas.
Poroshenko said that the participants ruled out pseudo-elections on October 18 and November 1, agreeing that such elections should be held only according to the Ukrainian legislation.
In turn, French President Francois Hollande said, the parties agreed during the negotiations that a "separate law" should be enacted to hold elections in the so-called "DPR" and "LPR."