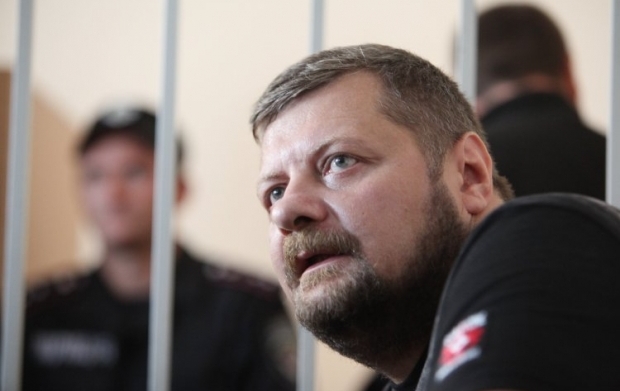 Photo from UNIAN
"On Thursday, the PGO completed a pre-trial investigation in criminal proceedings related to the classification of suspicion against MP Ihor Mosiychuk," Kutsenko said.
As UNIAN reported earlier, on September 17, the Verkhovna Rada agreed to prosecute, detain and arrest MP Mosiychuk, as was requested by the Prosecutor General's Office.
Prosecutor General Viktor Shokin presented in a session hall a video shot with a candid camera featuring Mosiychuk discussing the possibility of solving certain problems for money.
He was shortly after detained in the parliament's building.
According to the Office of Public Relations and Mass Media of the General Prosecutor's Office, Mosiychuk is suspected of committing criminal offenses under Part 4 of Article 368 (acceptance of the offer, promise or receipt of undue advantage by an official); Parts 2, 3 of Article 296 (hooliganism), Parts 1, 2 of Article 350 (threats or violence with respect to official or citizen fulfilling a public duties); Part 1 of Article 376 (interference in the judiciary); and Parts 1, 2 of Article 377 (threats or violence with respect to the judge, lay judge, or a juror) of the Criminal Code of Ukraine.
On September 18, Kyiv's Pechersk district court ruled that MP from the Radical Party Ihor Mosiychuk should be remanded in custody, having thus satisfied a motion filed by the Prosecutor General's Office. His lawyers appealed the decision, but the Kyiv Court of Appeals left Mosiychuk in custody.