Ukraine reminds Serbian officials visiting Crimea of Kosovo
The Ukrainian Embassy in Serbia has handed a group of Serbian parlamentarians a note of protest over their three-day visit to Russian-annexed Crimea, according to RIA Novosti quoting Sanda Raskovic Ivic, head of Serbia's Democratic Party, as saying.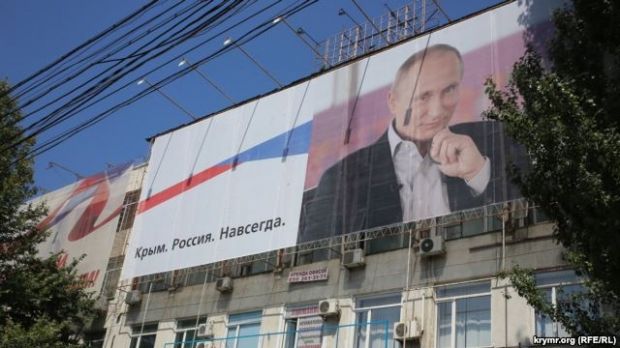 ua.krymr.org
Ukraine's Embassy to Serbia urged the delegation to comply with the official position of Serbia, which has not recognized the occupation of Crimea. The note also mentioned Kosovo.
"We demand that you respect the assistance by the Ukrainian people, which it renders to Serbia's efforts on the non-recognition of the independence of Kosovo," the note said
"A year ago, we said: 'Kosovo is Serbia and Crimea is Russia…' said Raskovic Ivic, adding that Russia occupied the peninsula on the basis of a "referendum."
Read alsoSerbia remains neutral: no anti-Russian sanctionsShe also said she did not understand why the delegation had been handed a note of protest.
Beside the representatives of the Democratic Party, the note was also handed to the members of the Dveri Movement, who were also part of the delegation to the annexed peninsula.
As UNIAN reported earlier, on July 24-25, several members of the French parliament visited the occupied territory of the Autonomous Republic of Crimea. The trip was not coordinated with the official Kyiv.
The French Foreign Ministry stated that the visit of the French delegation to Crimea would be considered as a violation of international law.
The Ukrainian Foreign Ministry in turn appealed to the relevant authorities of Ukraine regarding the need to ban entry into Ukraine for the French parliamentarians who visited the Russian-annexed Crimea.
The Prosecutor General's Office initiated criminal proceedings regarding the fact of said visit.
If you see a spelling error on our site, select it and press Ctrl+Enter