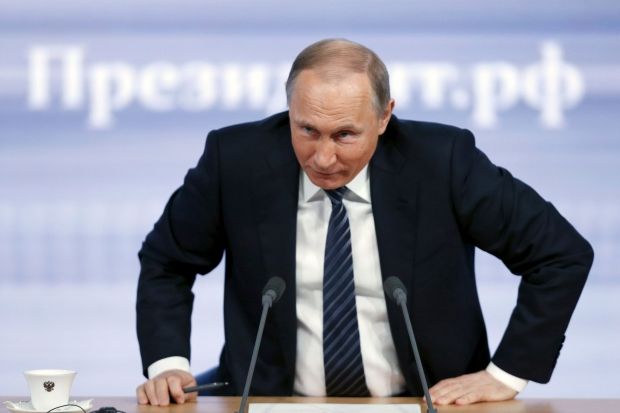 REUTERS
The author offers his own analysis of the fulfillment of each of the provisions of the Minsk Protocol.
As for the complete ceasefire, UKolov notes that the Russian mercenaries and militants have systematically violated it, even trying to go on an offensive during 2015, although they were refuted.
Speaking about the withdrawal of heavy weapons, the political scientist stressed that, according to the OSCE, the militants violate this provision regularly, by moving toward the contact line their BM-21s, as well as other mortars and tanks.
On the Article 3, the journalist noted that the militants do not allow OSCE SMM to the certain areas of the occupied territories.
In addition, Ukolov mentioned the Article which started to be implemented: a dialogue has begun on the modality of the local elections.
Read alsoPutin names condition for Ukraine's retaking its eastern bordersAs for the amnesty and pardon by giving effect to the relevant law, Putin pretends he does not know that the law was adopted on September 16, 2014, according to the expert.
Also, the militants refused to exchange prisoners according to the all-for-all principle.
The political analyst also reminded of the issue of securing the deliveries and distribution of international humanitarian aid: "It was reported that that militants let only part of the humanitarian aid to the occupied areas from the territory of Ukraine," he stressed.
"Therefore, Putin's statements about the need to amend the Ukrainian Constitution before Russia implements Article 9 [of the Protocol] is a deliberate manipulation. Russia must first implement articles 1, 2, 3, 6, and 7," the expert said.
Earlier today, Russian President Vladimir Putin said that the control over the state border between Ukraine and Russia in the occupied Donbas will not be returned to Kyiv until the Constitution of Ukraine is amended.