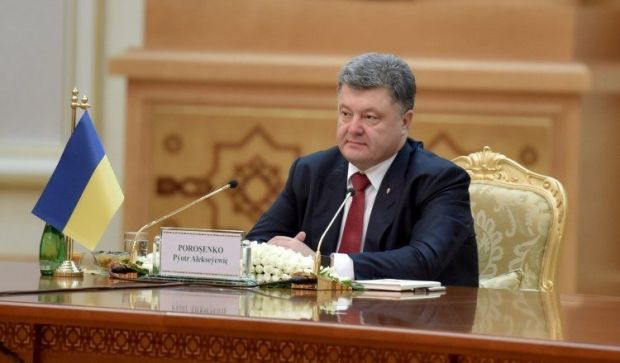 Poroshenko says the suits will be lodged with various international courts / Photo from UNIAN
"In a span of two weeks, you will see a number of litigation initiatives with which Ukraine and those enterprises we will support will be defending Ukraine's state interests in court," he told Ukrainian TV channels about a Crimea de-occupation road map on Sunday.
In his words, the suits will be lodged with various international courts.
Earlier, Poroshenko announced that the government had prepared a package of lawsuits to be lodged with international courts in connection with Russia's annexation of Crimea, "starting from the Maritime Arbitration [Association] and ending with the court in The Hague." The president explained that the lawsuits were related to a broad range of issues – from the protection of property rights to personal responsibility of certain individuals.
In particular, state-run Oschadbank, oil giant Ukrnafta and state railway company Ukrzaliznytsia have launched arbitration cases due to losses of Crimean assets.
Ukrainian Justice Minister Pavlo Petrenko said earlier that more than 700 Ukrainians, namely internally displaced persons from Crimea and Donbas, had filed private lawsuits at the European Court of Human Rights against Russia's annexation of the Crimea and aggression in Donbas.