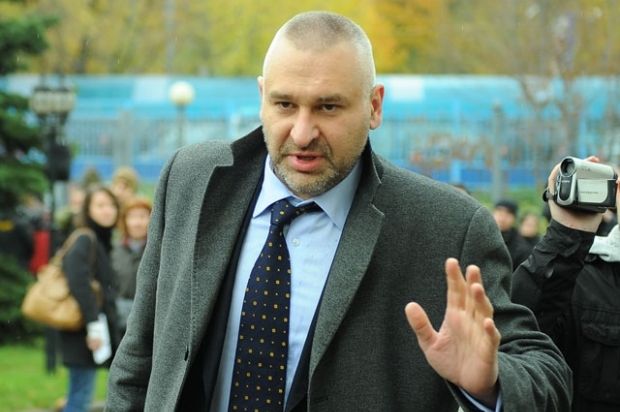 vesti.ru
"This morning the Ukrainian Consulate-General and I became the object of a particularly impudent special operation. In order to discredit Nadiya in regard to her dry hunger strike, a fake letter from the Ukrainian president was given to her," Feygin wrote on his Twitter, according to Ukraine Today.
"Kremlin is busy with discrediting Savchenko and her lawyers as well as the state bodies of Ukraine. Instead of resolving the exchange issue, [Russian] special services are playing with Savchenko's life and misleading the Consul General of Ukraine, the press service of the President of Ukraine, and me," he added.
"Consul General [in Rostov-on-Don Vitaly]Moskalenko called me and said that there should be a letter from Poroshenko. After that, I received this document. There was a contact person, but I'm not ready to elaborate, they need to figure it out among themselves," said Feygin, according to Ukrainska Pravda.
According to RFE/RL correspondent Anton Naumlyuk, Consul General Moskalenko said that Feygin was contacted by a man who introduced himself as head of the Presidential Administration of Ukraine Borys Lozhkyn.
Meanwhile, Russian pranker Alexei Stolyarov aka Lexux has taken responsibility for the hoax. According to the man, before sending a fake letter from President Poroshenko, he called Mark Feygin and presented himself as a representative of the Ukrainian president, Novaya Gazeta reports.
As UNIAN reported earlier, Poroshenko's spokesman Svyatoslav Tsegolko has confirmed that the president had not written any letters to the Ukrainian pilot recently and has only passed his words of support via Savchenko's sister and mother.
On March 10, Nadia Savchenko started drinking water but continues hunger strike.