Merkel, Hollande reiterate support for Ukraine-EU Association Agreement
Germany and France intend to support Ukraine on its path toward implementation of the Association Agreement with the European Union despite the outcome of the Dutch referendum, according to Reuters.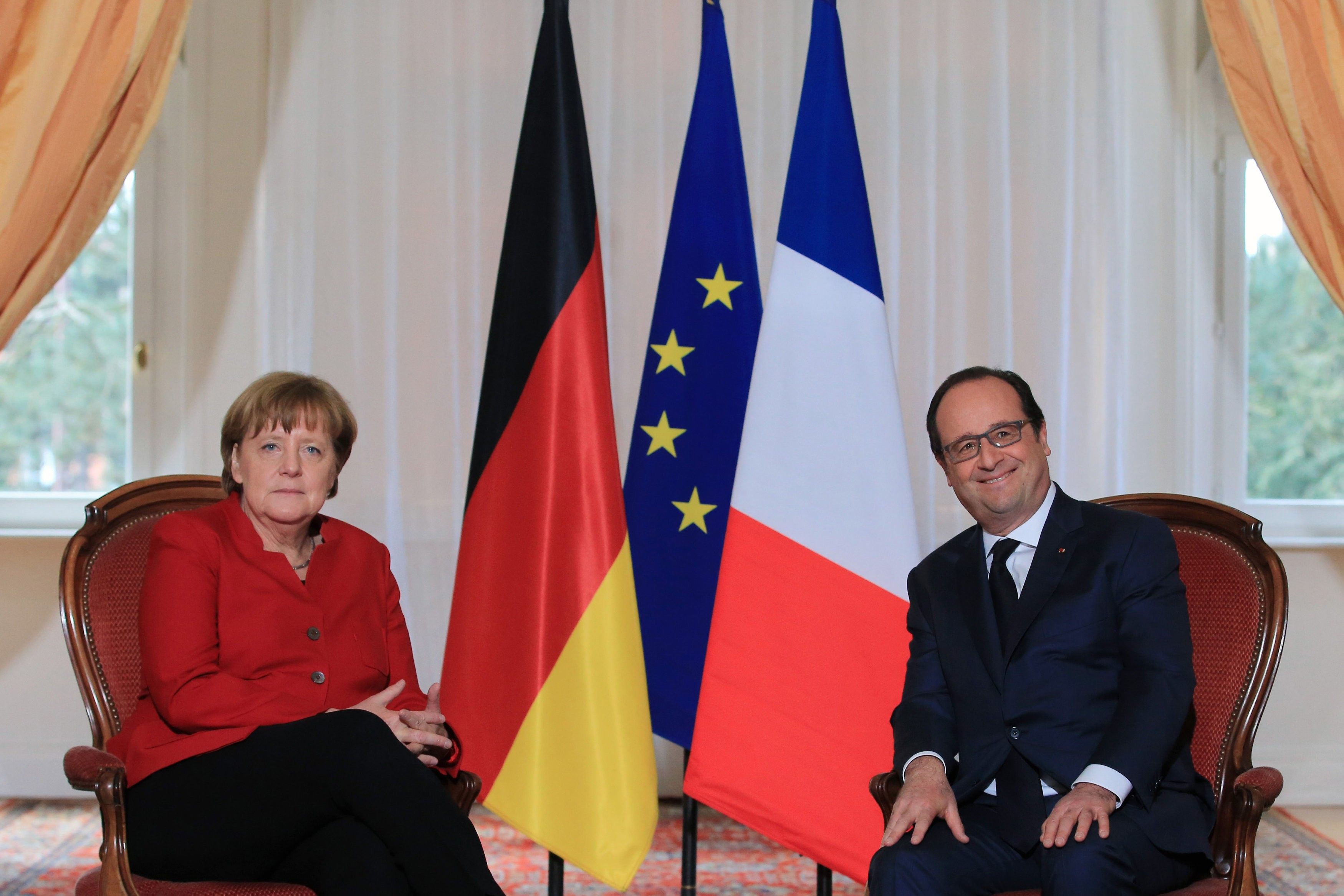 REUTERS
Chancellor Angela Merkel said on Thursday the Netherlands would work out with Europe's institutions how to proceed with a Ukraine-EU treaty on closer political and economic ties that Dutch voters rejected in a non-binding referendum, Reuters reports.
"We of course have every interest that Ukraine's way towards the EU, and above all towards certain standards that are agreed on in the treaty of association, is a continuous way," Merkel told reporters after a joint Franco-German cabinet meeting.
In turn, French President Francois Hollande said on Thursday that France and Germany will continue to back an EU agreement on closer ties with Ukraine.
Read alsoCameron: I hope Dutch rejection of Ukraine deal will not affect EU referendum"As far as Europe is concerned, it will implement what it can of the association (agreement)," Hollande told a news conference after a meeting with German Chancellor Angela Merkel in Metz eastern France.
"As far as France and Germany, we will continue to support Ukraine and apply the association agreement in our respective countries," he added.
As UNIAN reported earlier, the outcome of the Dutch referendum held April 6 saw 61.1% of votes cast against the Agreement, with a 32.2% turnout.
The Dutch government said in a statement that it intended to seek compromise on the issue of the Ukraine-EU deal, admitting that the process might take time.
If you see a spelling error on our site, select it and press Ctrl+Enter