Poroshenko's staff: Ukraine not to agree to revision of EU association deal
Ukraine strongly opposes a possible revision of the Ukraine-EU Association Agreement, but it will support any strengthening of the deal in terms of the recognition of the country's prospects of membership in the European Union, that's according to Deputy Chief of the Presidential Administration Kostyantyn Yeliseyev, an UNIAN correspondent reported from a Kyiv briefing on Friday.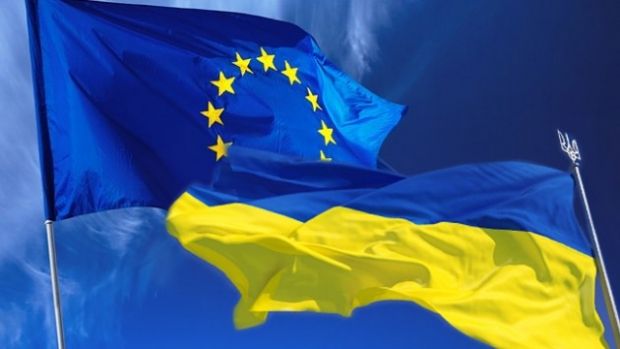 ZN.UA
"We do not intend [to revise] and strongly oppose the revision of this important document. We intend to make no changes and no fundamental amendments in this document," said Yeliseyev.
Read alsoJuncker 'sad' about Dutch No vote on EU-Ukraine dealAt this, the deputy head of the Presidential Administration said that "if there are proposals to change [the Agreement] in the direction of its strengthening and recognition of membership prospects, then we are ready to consider them, but in no way does it concern the weakening or some [other] revisions, so we will not let such revisions happen, and this is our principled position."
Read alsoNetherlands, EU need time to digest what next steps on Ukraine-EU deal should be: European analystAs UNIAN reported earlier, the outcome of the Dutch referendum held April 6 on the issue of ratification of the Ukraine-EU Association Agreement saw 61.1% of votes cast against the Agreement, with a 32.2% turnout.
The Dutch government said in a statement April 7 that it intended to seek compromise on the issue of the Ukraine-EU deal, admitting that the process might take time.
If you see a spelling error on our site, select it and press Ctrl+Enter