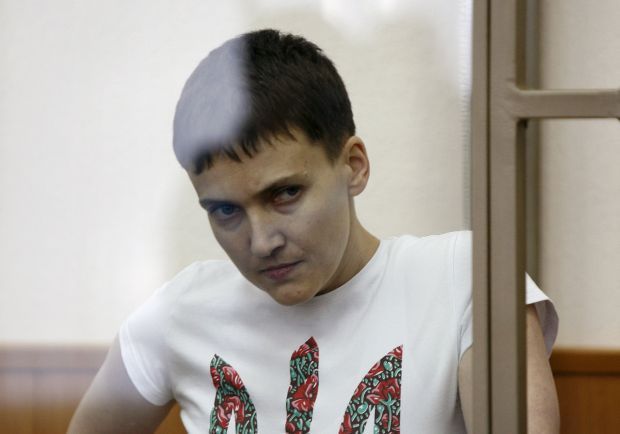 REUTERS
"The Ministry of Justice has promptly worked on an appeal filed by Nadia Savchenko regarding her return to Ukraine on the basis of the Convention on the Transfer of Sentenced Persons of 1983. We have prepared all relevant documents relating to the legal side of this issue ," said the minister.
However, he said, the Convention provides for certain bureaucratic procedures.
"Because of Nadia's health condition, the terms as defined by the Convention are not acceptable for us. Therefore, we have decided to allow diplomats to work with the Russian side in order to get the mechanism and guarantees of meeting the deadlines. As soon as they inform us on the results of their work, we will immediately launch the appropriate legal mechanisms," said Petrenko.
Read alsoSavchenko agrees to stop hunger strike – PoroshenkoAs UNIAN reported earlier, April 18, Petrenko said that the Ministry of Justice of Ukraine had received an appeal from Savchenko, in which she asked to start the procedure of her return to Ukraine.
A court in Russia on March 22 sentenced Savchenko to 22 years in prison for the alleged murder of Russian journalists who stayed illegally in the east of Ukraine in order to provide information support of Russian militants.