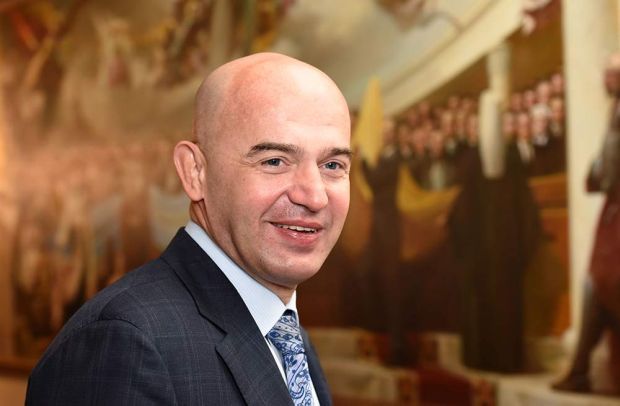 solydarnist.org
Only one MP, Oksana Novak, voted against such a decision at a faction meeting.
On February 4, Ihor Kononenko announced that he suspended his duties of the first deputy chairman of the BPP parliamentary faction for the period of a probe launched by the National Anti-Corruption Bureau over the allegations by Minister of Economic Development and Trade Aivaras Abramavicius against the official.
Read alsoNABU finishes investigation of case initiated by AbromaviciusAs UNIAN reported earlier, on February 3, Economy Minister Aivaras Abromavicius said that he decided to resign from post, called on parliament to vote on the issue on February 4.
According to the Minister, the decision was taken in connection with political pressure from first deputy chairman of the BPP faction Ihor Kononenko and the Presidential Administration.