Putin wanted Savchenko to serve rest of sentence in Ukraine - Poroshenko
Ukrainian President Petro Poroshenko elaborated on the steps taken in order to release the Ukrainian pilot and MP, Nadia Savchenko, in particular, regarding her exchange for two Russian special forces troops Alexandrov and Yerofeyev, an UNIAN correspondent reported from Poroshenko's big press conference in Kyiv.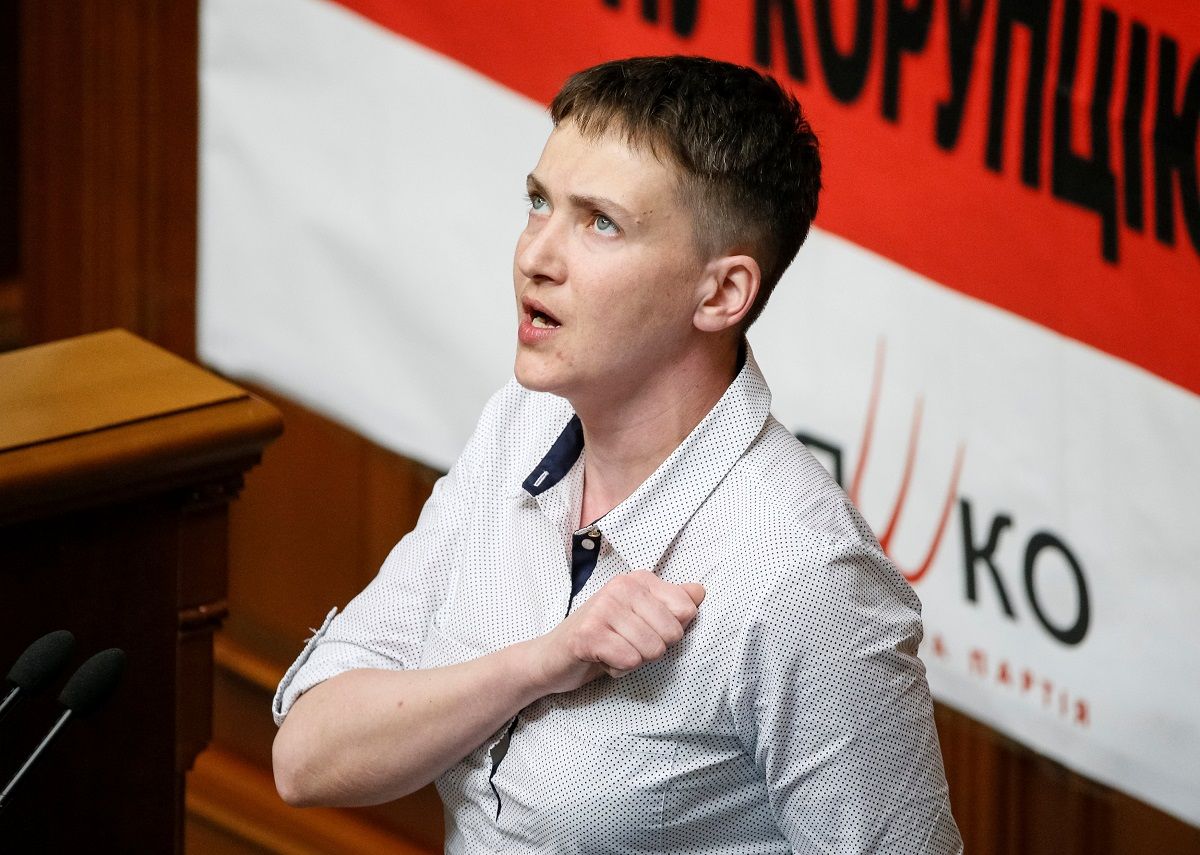 REUTERS
"They offered to transfer Savchenko for serving sentence [in Ukraine]. I said that this method is unacceptable, because we believe Nadia is innocent, and we will not recognize the court ruling. Bringing us into this process would have created very serious political difficulties... I believe we've talked about it with President Putin three times on the phone. We reached an agreement on executing our right of pardon," said Poroshenko.
Read alsoLegend of Savchenko: Story of Captivity"Then the date was set – May 18 – when I had the right, according to the ruling of the Ukrainian court, to pardon them (Alexander Alexandrov and Yevgeny Yerofeyev). By the way, prior to this, the Russian lawyers who coordinated their actions with the FSB had a tactic of artificially dragging the trial of the Russian special forces troops. We have agreed that the dragging on their part will stop, and so it stopped," the Ukrainian president said.
Read alsoSavchenko tells Russians to get off kneesThe Head of State noted that he had agreed with Vladimir Putin that there will be no appeals, in order not to delay the process of returning Savchenko to Ukraine.
President Poroshenko also denounced allegations that his Russian counterpart put forward certain territorial claims in exchange for Nadia Savchenko's return, calling such idea "nonsense."
If you see a spelling error on our site, select it and press Ctrl+Enter