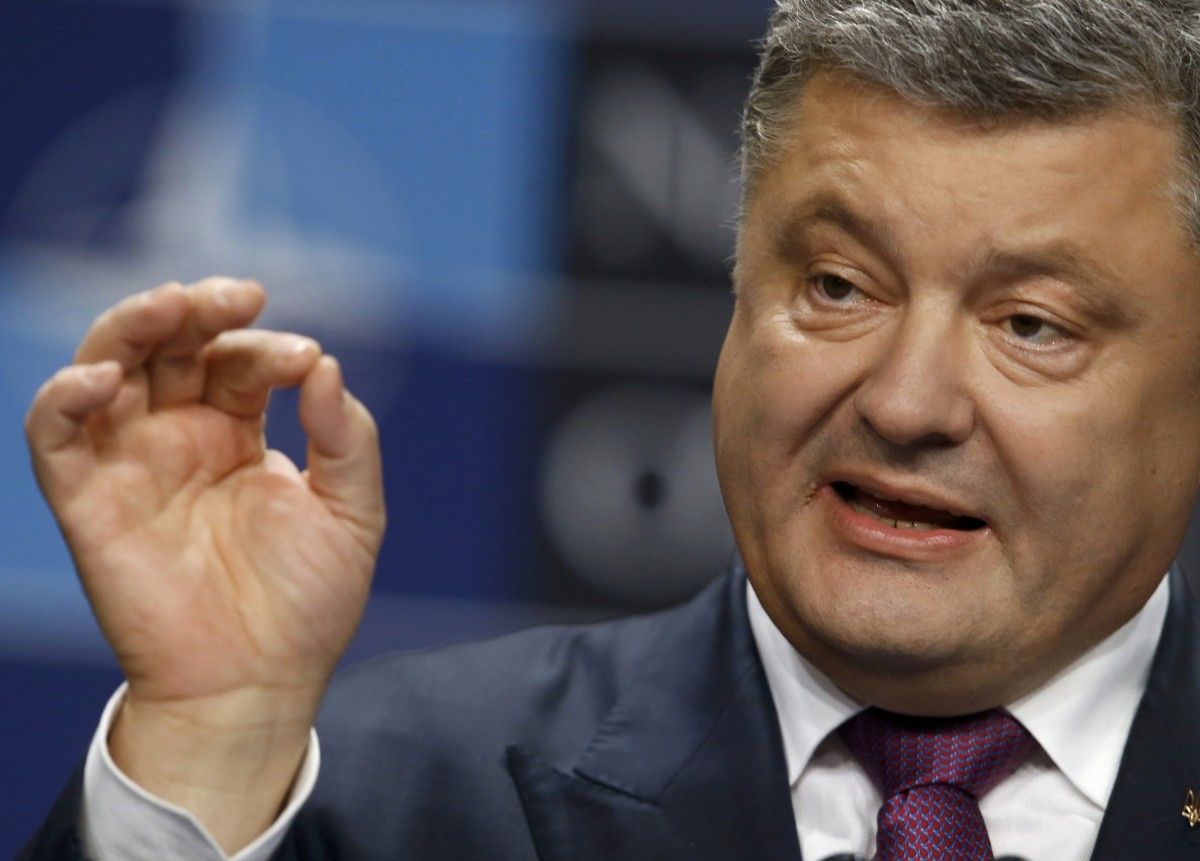 REUTERS
"It was agreed that consultations of foreign political advisors with participation of [Ukrainian] Foreign Minister Pavlo Klimkin on the elaboration of the so-called road map on the security component would start shortly," the Ukrainian presidential administration's press service reported, quoting Poroshenko as saying following the G5+Ukraine meeting in Warsaw on Saturday.
In the framework of the given meeting, Ukraine is planning to discuss the security component and fulfillment of positions on sustainable ceasefire, guaranteed withdrawal of equipment and artillery, liberation of hostages and unhindered access to the entire occupied territory for the OSCE SMM, including the uncontrolled area of the Ukraine-Russia border.
Read alsoUkrainian troops show militant attempts to destroy OSCE camera"Our delegation is grateful to our partners and allies for the position. All tasks for the NATO Summit have been fulfilled," Poroshenko said.
"We have thoroughly elaborated mechanisms of coordination of our efforts to ensure coordinated actions in the implementation of the undertaken commitments by Russia," he said.
The president noted that the final document of the Ukraine-NATO Commission clearly stated that the political part of the Minsk agreements, including the provisions concerning local elections, could be implemented solely after the creation of necessary security conditions.
Read alsoNATO pledges more support for Ukraine and Georgia "This position was included in all NATO documents and was confirmed in the course of the G5+Ukraine meeting," he said.
The participants in the G5+Ukraine meeting included Poroshenko, U.S. President Barack Obama, French President Francois Hollande, German Chancellor Angela Merkel, British Prime Minister David Cameron, and his Italian counterpart Matteo Renzi.