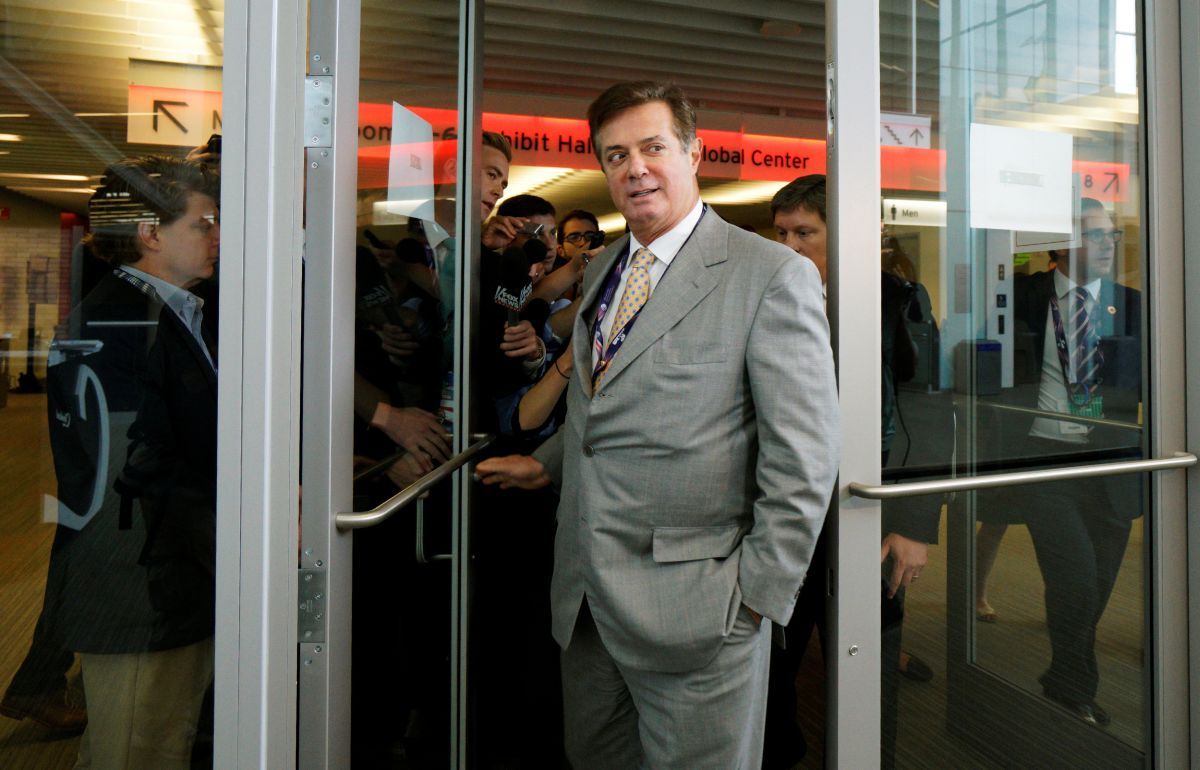 REUTERS
The man, Konstantin Kilimnik, came under scrutiny from officials at the Federal Bureau of Investigation and the State Department partly because of at least two trips he took to the U.S. during the presidential campaign, according to three international political operatives familiar with the agencies' interest in Kilimnik, Politico reported Wednesday.
Kilimnik, a joint Russian-Ukrainian citizen who trained in the Russian army as a linguist, told operatives in Kiev and Washington that he met with Manafort during an April trip to the United States. And, after a late summer trip to the U.S., Kilimnik suggested that he had played a role in gutting a proposed amendment to the Republican Party platform that would have staked out a more adversarial stance towards Russia, according to a Kyiv operative.
The FBI declined to comment on Kilimnik, while the State Department did not respond to a request for comment. It's unclear whether either agency launched any kind of official inquiry into Kilimnik, nor is it clear whether the interest from the U.S. authorities is ongoing.
Read alsoTrump campaign aides had repeated contacts with Russian Intel - NYTThe Ukrainian prosecutor general in August did launch a formal investigation into Kilimnik's suspected ties to Russian intelligence, according to documents obtained by Politico. The prosecutor's office subsequently told the publication that it has cleared Kilimnik, though the Ukrainian parliamentarian who requested the investigation questioned its thoroughness and suggested the agency was trying to avoid an investigation that could have had implications in the U.S. presidential race.
The revelations about the authorities' interest in Kilimnik come amid ongoing FBI and congressional investigations into Russia's alleged meddling in the presidential race, as well as probes into ties between Russia and President Trump's associates.
Read alsoNYT: A back-channel plan for Ukraine and Russia, courtesy of Trump associatesTrump, who has downplayed U.S. intelligence findings that Russia, in an effort to help his campaign, engineered cyberhacks of the Democratic National Committee and Hillary Clinton's campaign chairman, has blasted the investigations as a witch hunt. And on Saturday, Trump accused former President Barack Obama, without evidence, of ordering the tapping of the phones at Trump's New York campaign headquarters.