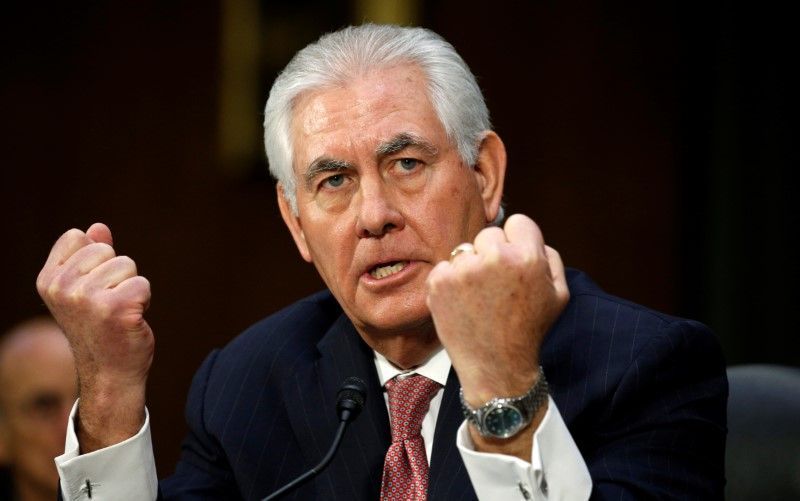 REUTERS
A senior State Department official told reporters that Tillerson will push alliance members to increase their defense spending and will work with allies to press Russia to abide by the Minsk agreement to end the crisis in Ukraine, according to RFE/RL.
The gathering is preparation for a May 25 NATO summit, which President Donald Trump has said he will attend.
Since his presidential campaign, Trump has pushed to get U.S. allies to increase their defense outlays to help ease the burden on Washington.
Read alsoU.S. Senate supports Montenegro's membership in NATOTrump's criticism of NATO and his will to have closer ties with Russia have concerned many NATO allies, while the Alliance chief, Jens Stoltenberg, dismissed concerns that Trump was not as committed to the Bloc as his predecessors.
Some leaders are also concerned about Trump's commitment to end Russian interference in Ukraine.
The U.S. official said Tillerson will discuss ways of getting Russia to comply with Minsk agreements, which set out to end hostilities and restore Ukraine's control over its border with Russia.
Trump will also urge the allies to increase their role in fighting terrorism, the official said.
Tillerson initiallyplanned to skip the NATO meeting, citing various commitments including a trip to Russia, forcing the allies to reschedule the event.