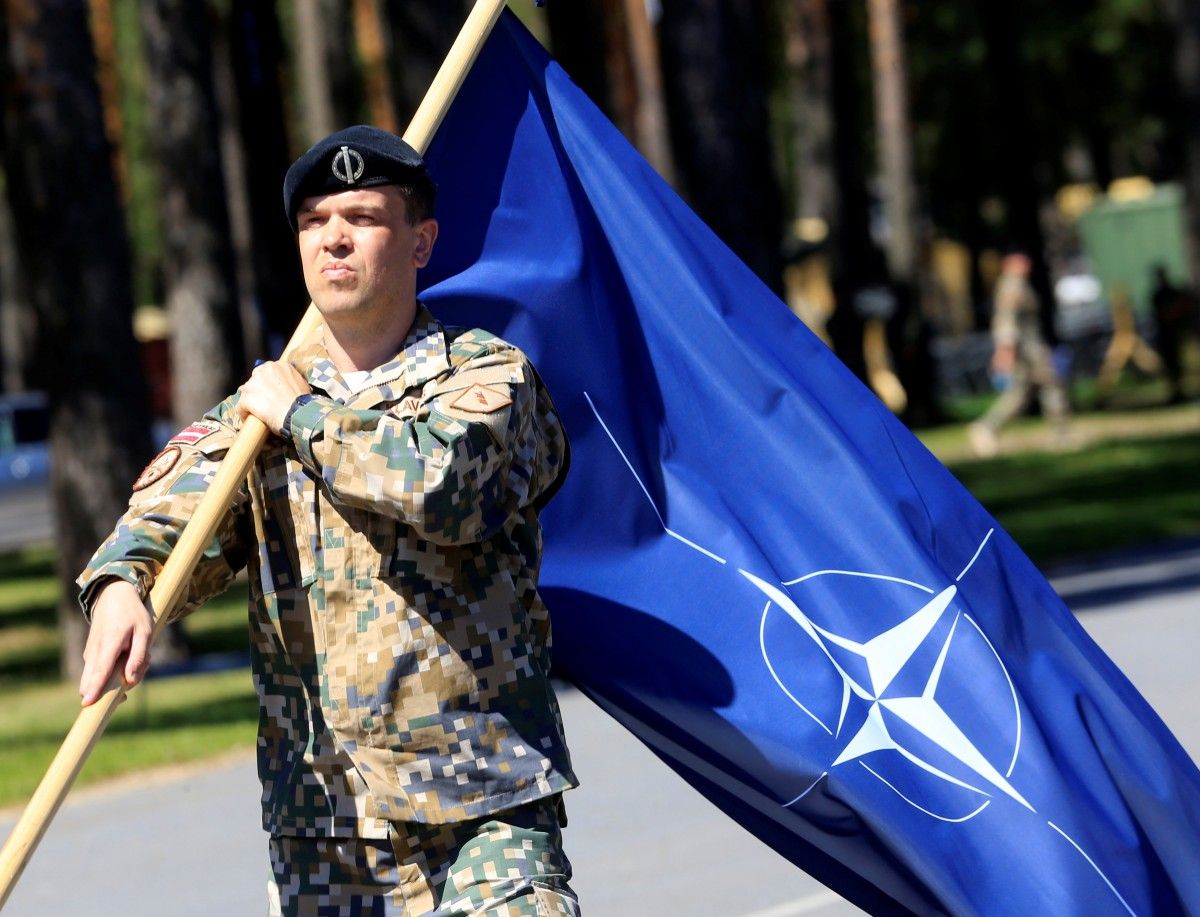 REUTERS
Herbst said Ukraine probably would not be able to join for another 10 years or more because the European NATO members "are anxious about provoking Moscow," according to Business Insider.
In order to join NATO, Ukraine also cannot have any territorial disputes, which it does in Crimea and Donbas, where Kyiv has been battling Russian-backed militants since 2014.
Nevertheless, if Ukraine became a member, "you can't rule out additional aggression by Moscow," Herbst said.
Read alsoNATO "not ready" to defend Ukraine: EP Vice PresidentBut at the same time, "Moscow would be limited in how it would respond" because its aggression is already causing it "problems in terms of sanctions and international isolation" — such as their removal from the G8 in 2014.
Stoltenberg pledged on Monday that NATO would give Ukraine more hardware to defend against cyber warfare attacks.
Members of the Oklahoma National Guard are helping train Ukrainian troops, and the U.S. recently announced that it would help provide Ukraine with more defense military equipment.
This is the kind of support — equipment, military training, intelligence — that would be increased, Herbst said, if the war ended and Ukraine joined NATO.
Read alsoRussian aggression against Ukraine "prompted NATO to wake up" - PoroshenkoBut, he said, "Russia's behavior in Ukraine suggests they're willing to do extreme things to achieve their ends." And until Russia has a "less belligerent president," Herbst added, Ukraine may not become a NATO member.