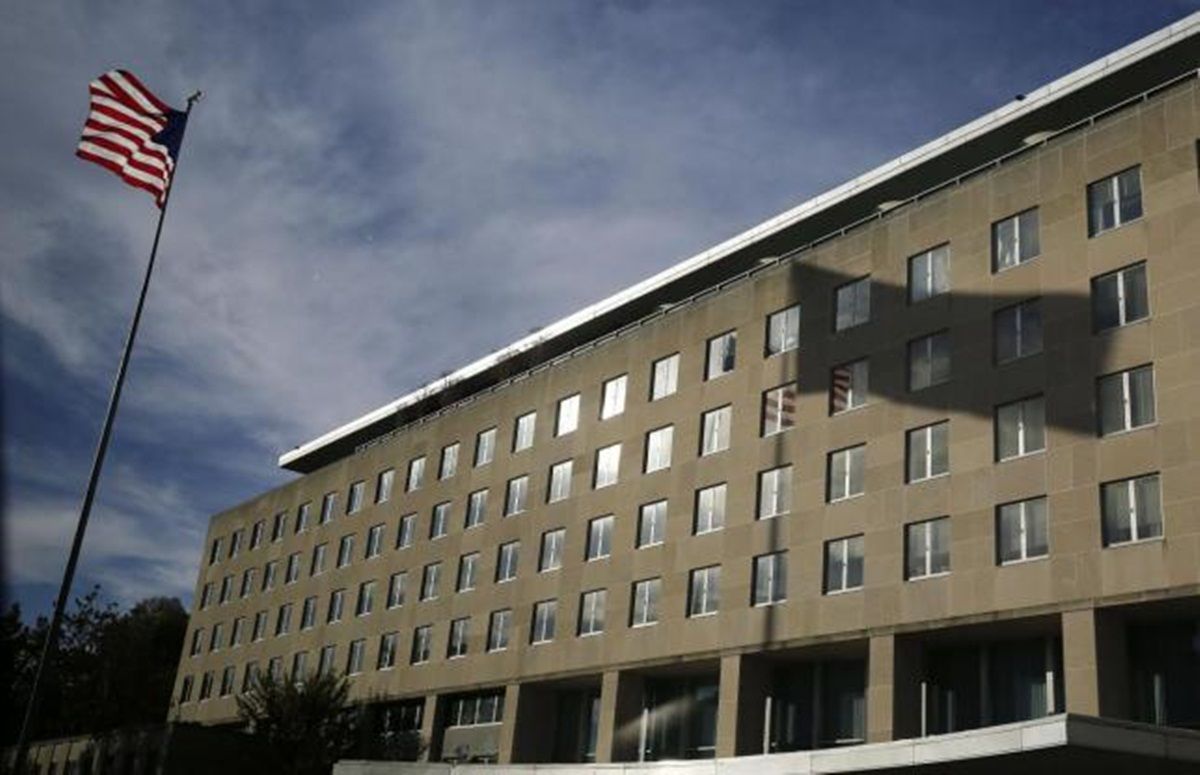 REUTERS
A UN force is "worth exploring," the U.S. State Department said, a day after Russian President Vladimir Putin said his country would ask the UN Security Council to send peacekeepers in Donbas, AP reported.
The U.S. said such a force could protect Ukrainians of all ethnicities and help restore Ukraine's sovereignty.
Read alsoGermany, France to hammer out concept of UN peacekeeping mission in Donbas"Any such force should have a broad mandate for peace and security throughout the occupied territory in Ukraine," said State Department spokeswoman Heather Nauert.
Putin's unexpected embrace of a UN force has been greeted with tentative optimism from countries that have worked to solve the crisis, given that Ukraine, too, has long called for U.N. peacekeepers.
Read alsoGermany's Foreign Office: Unacceptable to engage separatists in talks on peacekeepers in DonbasYet a fault line immediately emerged that could scuttle prospects for an agreement: Disagreement over the scope of the peacekeepers' mandate.
As UNIAN reported earlier, President of the Russian Federation Vladimir Putin considers the deployment of UN peacekeepers in Donbas "quite appropriate," but only along the line of contact and with the aim of protecting the OSCE mission
Permanent Representative of Ukraine to the United Nations Volodymyr Yelchenko said that a UN resolution draft presented by Russia on Donbas had nothing to do with peacekeeping.
Read alsoGame of "Peacekeepers" in Donbas: What is Russia up to?Ukrainian President Petro Poroshenko said on August 22 he planned to send a motion to the UN General Assembly the coming month, asking for deploying a peacekeeping mission throughout Donbas. He recalled that during a phone call of the Normandy Four leaders of Ukraine, Russia, Germany and France on July 24 he pointed out to the need to introduce a UN peacekeeping mission in Donbas with a UN Security Council mandate.