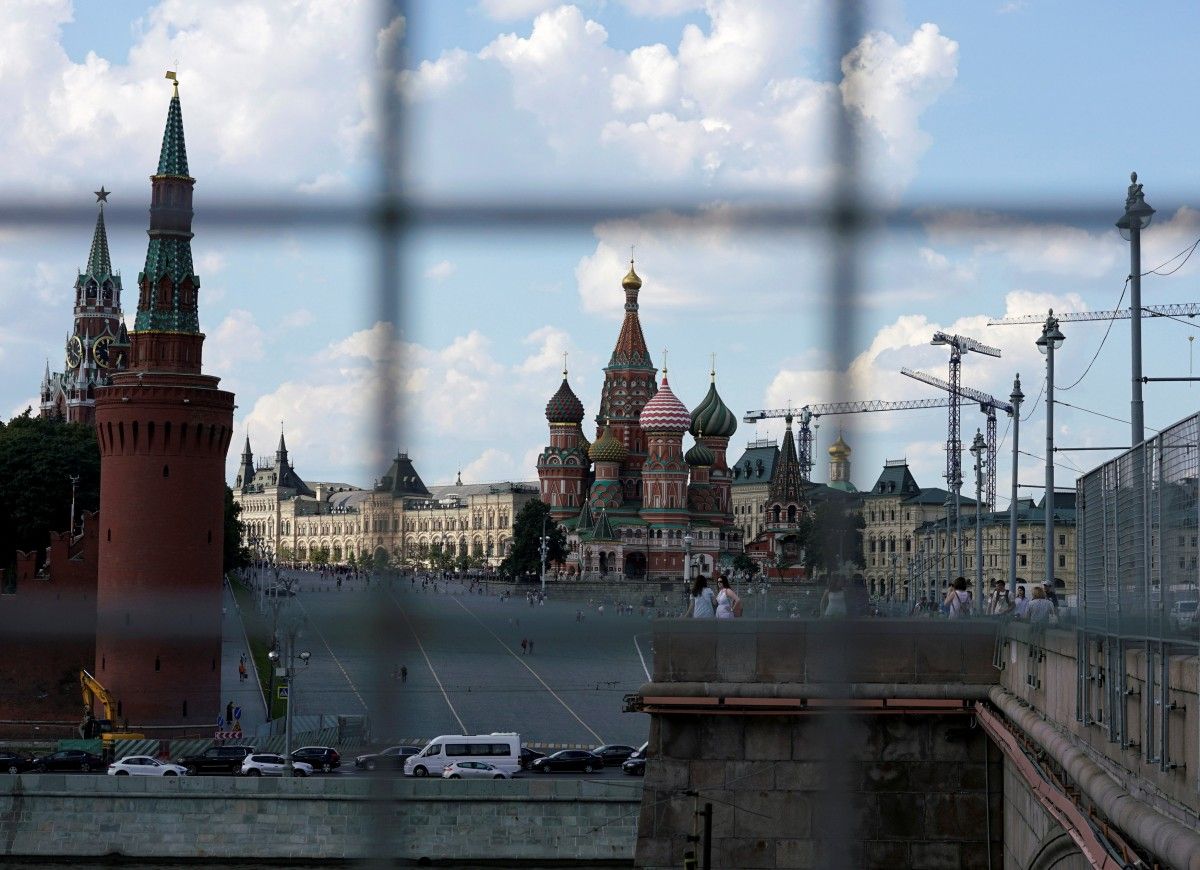 REUTERS
"This is Poroshenko's statement [on U.S. Senate approving a $500 million assistance package to Ukraine and lethal defensive aid]. We have not heard any statements on the matter from the American party. I am not aware if there have been such statements," Peskov said.
Answering an UNIAN reporter's question on how the Kremlin will proceed if the information is confirmed, Peskov said that this was a bilateral issue of Ukrainian-American relations in terms of granting a loan, while as for the lethal aid, Moscow "repeatedly stated its clear and unambiguous position."
"Of course, such a decision will not contribute to the settlement of the conflict in the southeast of Ukraine and de-escalation of tensions," Peskov said.
Read alsoRussia cannot accept Ukraine's independence – PoroshenkoAs UNIAN reported earlier, Ukrainian President Petro Poroshenko wrote on Twitter that the U.S. Senate had passed the National Defense Authorization Act 2018, which provides for the allocation of $500 million to support Ukraine in the field of security and defense.
"For the first time at the legislative level, it is proposed to provide Ukraine with such defensive means: air defense and sea surface monitoring radar systems, naval demining means, littoral and coast guard vessels," the report said.
On September 18, speaking at West Point Military Academy, Poroshenko said that the U.S. lethal aid to Ukraine would increase pressure on Russia and the cost of its aggression.
Read alsoPoroshenko: Ukraine's defense spending exceeding requirements for NATO Allies"The issue of providing Ukraine with new defensive weapons triggered heated debates in the United States on the basis of several myths. First - that American weapons will force Russia to send its weapons to Donbas. But Russia has never stopped doing this. Second - that American weapons will not solve the situation as a whole. But this will definitely help resolve the situation in combination with sanctions and diplomatic pressure. Third - that the supply of American weapons will increase the tension. But this will increase the cost of Russian aggression. In the face of such severe deterrence, Moscow would think twice before allowing a new offensive," Petro Poroshenko emphasized.