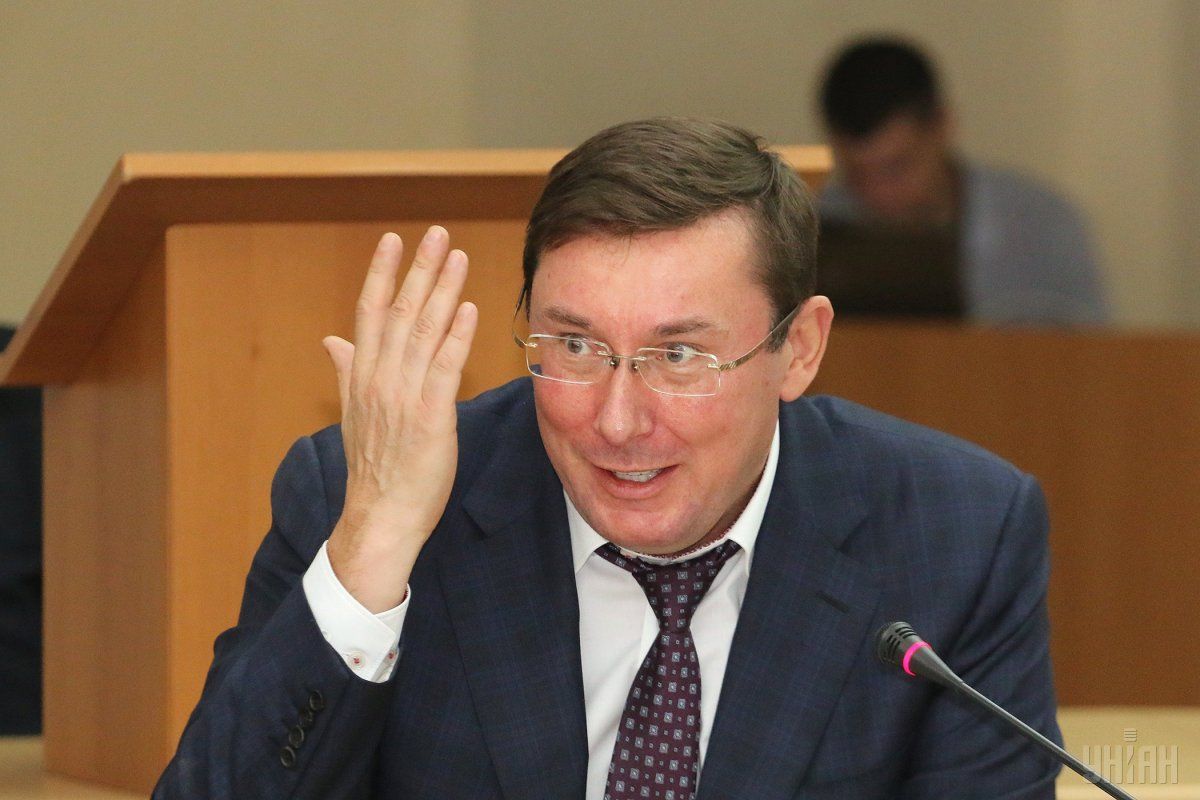 Photo from UNIAN
"I have no right to turn a blind eye to the fact that NABU, as our professional prosecutors and I see it, today violates certain parts of the legislation. We met with Mr. Sytnik [NABU chief] just the other day. After he returned from the United States, we discussed the situation, and came to a common conclusion that a public row was a mistake. Those claims by NABU that their work is being hindered… Other things, including on my part… This is something neither Ukrainians nor those beyond Ukraine understand," Lutsenko said, according to TSN.
He noted that "even if one of us is right, it still strikes a blow at the entire law enforcement system."
"So I initially proposed - and I stick to the idea – that we discuss all issues at the table and take real steps toward each other. I mean, for example, that I have submitted to Parliament the amendments I'd signed to the laws that are inadequate from my perspective. For example, it's about selecting undercover agents at open bids. See, everyone understands that this is not normal. Stierlitz [a main character of a Soviet WWII spy saga] would probably go nuts had he been told to pass an open bid to get his job. But on the other hand, this is the law. If it's wrong, it should be changed, not broken," Lutsenko said.
Read alsoKholodnytsky on possible 'war' between NABU and PGO: "Entire country will fall victim"As UNIAN reported earlier, in late November, NABU accused the PGO and the SBU Security Service of Ukraine of disrupting their sting operation to expose the corruption scheme in the State Migration Service. In response, Prosecutor General Yuriy Lutsenko said NABU's act against their target was mere "provocation", accused the Bureau of setting up a "secret office" where classified documents were stored illegally, and claimed the agents used smuggled wiretapping equipment on the job.
Read alsoUkraine must go "long way" to tackle corruption – U.S. AmbassadorThe conflict sparked sharp reaction on the part of Ukraine's international partners of Ukraine, including the International Monetary Fund and the World Bank, who urged the country's leadership to ensure the independence of anti-corruption bodies and immediately enact legislation on anti-corruption courts.