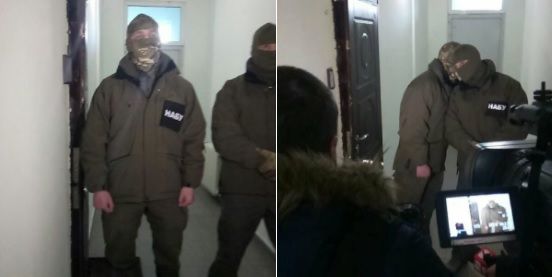 twitter.com/24tvua
He also noted that NABU says the official might as well be detained, INSIDER reported.
Pimakhova's lawyer has confirmed to 24 TV channel that his client's apartment is being searched.
As reported earlier, on November 29, the State Migration Service reported the detention of NABU undercover agent upon his alleged attempt to "give a bribe" to Pimakhova.
The NABU was detained at the scene by the operatives of the SBU Security Service of Ukraine during the attempt to transfer the first part of the bribe in the amount of $15,000.
Read alsoNABU, PGO chief reconcile as Lutsenko admits public row "mistake"After that, NABU published a footage where Pimakhova promises to grant citizenship to a foreigner beyond the legal procedure for $30,000.