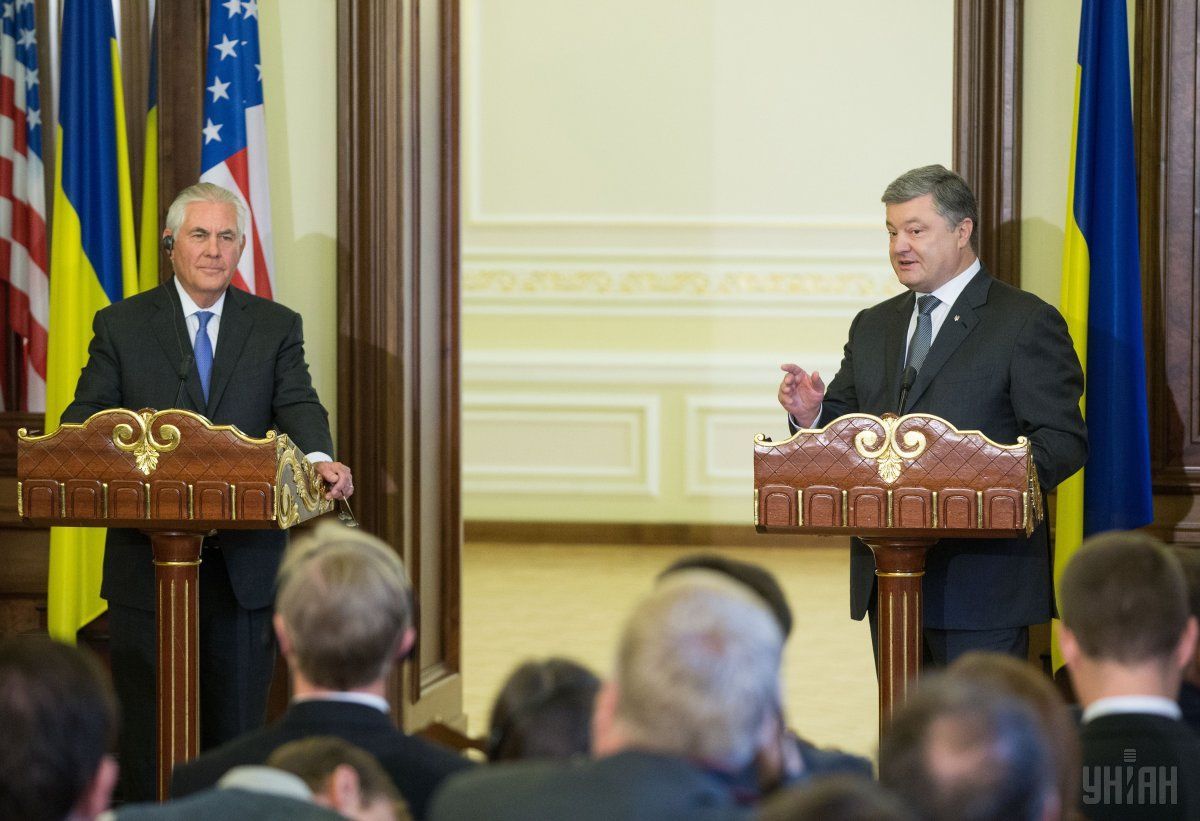 Photo from UNIAN
U.S. Secretary of State Rex Tillerson will meet Ukrainian President Petro Poroshenko and other leaders on January 26 in Davos, Switzerland.
American President Donald Trump, who is among world leaders attending the World Economic Forum in Davos, will deliver the keynote address before the assembled leaders on the afternoon of January 26, according to RFE/RL.
Read alsoRussia must accelerate implementation of commitments under Minsk accords – Tillerson
The United States has been a stalwart supporter of Ukraine since 2013 when a series of street protests over closer integration with Europe evolved into a major confrontation with President Viktor Yanukovych, culminating in his ouster in February 2014 and leading to a pro-Western government under Poroshenko.
The U.S. and EU have imposed an array of sanctions on Russia over its March 2014 seizure of Ukraine's Crimean Peninsula and its role in the war in eastern Ukraine.
In the coming days, the U.S. Treasury Department is due to release a report that is expected to name hundreds of Kremlin-connected insiders and business leaders who could later be hit with a fresh wave of U.S. sanctions.
Read alsoTillerson says Ukraine is the keystone in U.S.-Russia relationsThe State Department late last year announced approval of "enhanced defensive capabilities" for Ukraine to defend itself against Russia-backed militants.
But Washington has also pushed Poroshenko to institute major governmental reforms and clean up the country's endemic corruption.
As UNIAN reported earlier, Petro Poroshenko met with the IMF leadership in Davos to discuss steps required for Ukraine to get a new loan tranche.