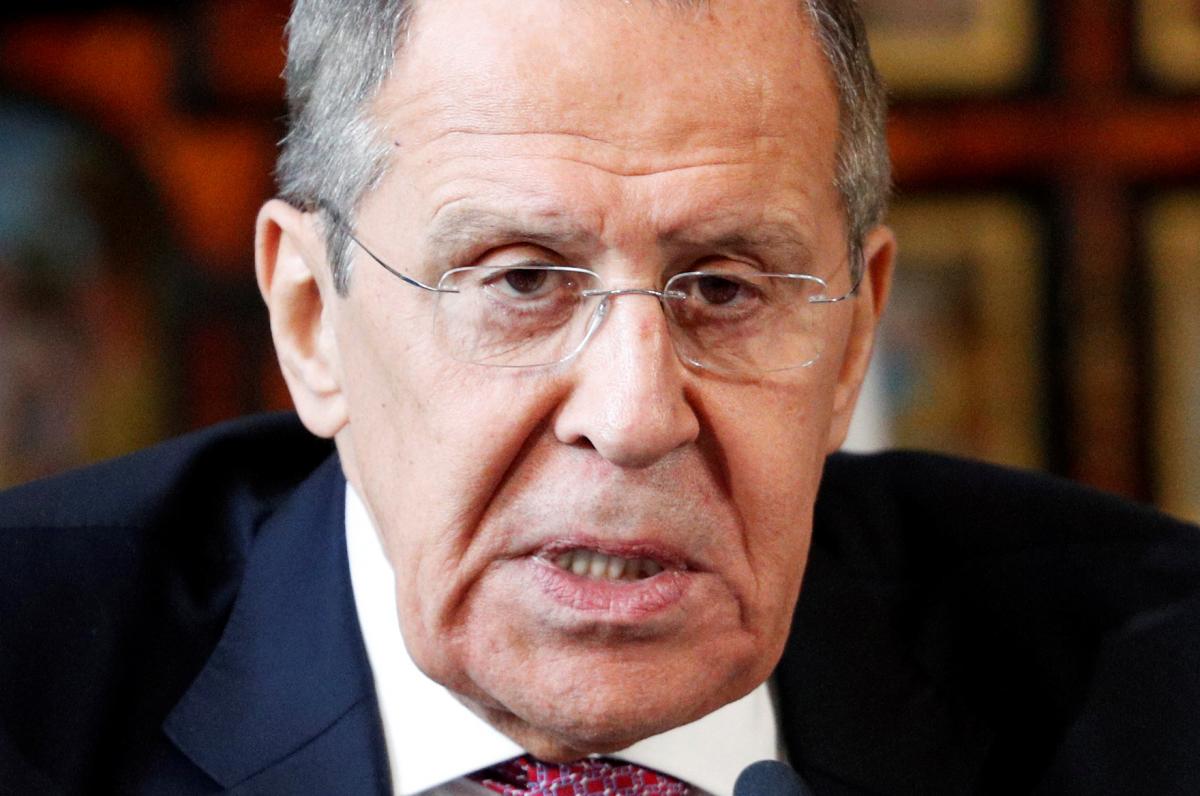 REUTERS
Russian Foreign Minister Sergei Lavrov has said a neighboring Belarus is being destabilized by "extremists" from Ukraine, an UNIAN correspondent in Moscow reports.
"Peaceful people (of Belarus) simply want to be heard, but we also see and know for certain the things that don't appear on newspaper pages, about the people to whom our reporters have no access, but who are very interested in these peaceful the protests plunging toward confrontation," Lavrov said.
"There's confirmed information that such efforts are being made from the territory of Ukraine – there's Stepan Bandera's Trident, C14, there's National Corps, and there is Right Sector. All these organizations are actively involved in provoking radical action in Minsk and other cities of Belarus," says Lavrov.
Read alsoU.S. considering sanctions if Russia intervenes in Belarus militarily – mediaThese people "finance relevant activities" and "incite promising extremist leaders."
According to Lavrov, according to the Russian Federation, these people "were trained in the appropriate camps in Dnipropetrovsk and Volyn regions."
"Some 200 extremists trained on Ukrainian territory are now in the Republic of Belarus," Lavrov has claimed.
He stated that those who are trying to "rock the situation" in Belarus and "clumsily flirting" with Minsk seek to "tear Belarus away from the Russian Federation and undermine foundations of the Union State."
"We will respond with dignity, firmly, based basis of facts, based on demands to cease any interference in this country's internal affairs and proceed from the fact that any issues should be resolved based on the Republic's Constitution," Lavrov said.
He recalled that Russian President Vladimir Putin in a recent interview said the presidential elections in Belarus were "valid".
According to Lavrov, Moscow also considers unacceptable any meddling in Belarus affairs or "annoying mediation services against the sovereign will of Minsk and the Belarusian people."
"We consider President Lukashenko's initiative to carry out constitutional reform a very promising one. We believe, and our contacts with Belarusian friends confirm this, that such a political process can become a useful platform for national dialogue and help overcome the current situation and ensure normalization and stabilization," said Lavrov.
Belarus protests: background
On August 9, presidential elections were held in Belarus. The country's Central Election Commission announced the final election results. In particular, 80.1% of voters supported incumbent President Alexander Lukashenko, 10.1% voted for Svetlana Tikhanovskaya, 1.67% for Anna Kanopatskaya, 1.2% for Andrey Dmitriev, and 1.14% for Sergei Cherechnya. Some 4.59% voted against all candidates. Thousands of residents of Belarus took to the streets to protest what they believe is a rigged vote count. Riot police violently cracked down on protesters.
On August 14, the European Union announced it did not recognize the outcome of the presidential elections in Belarus and on August 19 leaders reportedly agreed on sanctions to be introduced over election rigging and violence against protesters.
Ukraine has joined EU's declaration on the situation in Belarus. President Volodymyr Zelensky has called the authorities in the neighboring country to set up a revote to ease tensions. Ukrainian Foreign Minister Dmytro Kuleba said Ukraine had frozen all contacts with the Belarusian side, and thus expressed its position on the actions taken by the Belarusian authorities.
As a result of a series of phone conversations between Lukashenko and Russian President Vladimir Putin the latter promised comprehensive support to Belarus in case any external threat arises, as well as vowed to deploy riot police forces upon request.
Lukashenko has repeatedly claimed "foreign interference" in the election and the external efforts to foment protests. He spoke with Russian President Vladimir Putin who had promised him comprehensive assistance upon request. Belarusian Defense Minister Viktor Khrenin has warned of the possible use of army to disperse protesters rallying under the flags he claims were once used by Nazi troops.
In late July, a group of Russian mercenaries with the Wagner private military company were detained in Belarus. Initially, Belarusian law enforcers said the group were suspected of plotting to destabilize the country amid the election campaign. However, group members were handed back to Russia with no charges pressed whatsoever despite Ukraine's appeal to extradite the mercenaries to Ukraine to be tried for crimes earlier committed in the Donbas warzone.