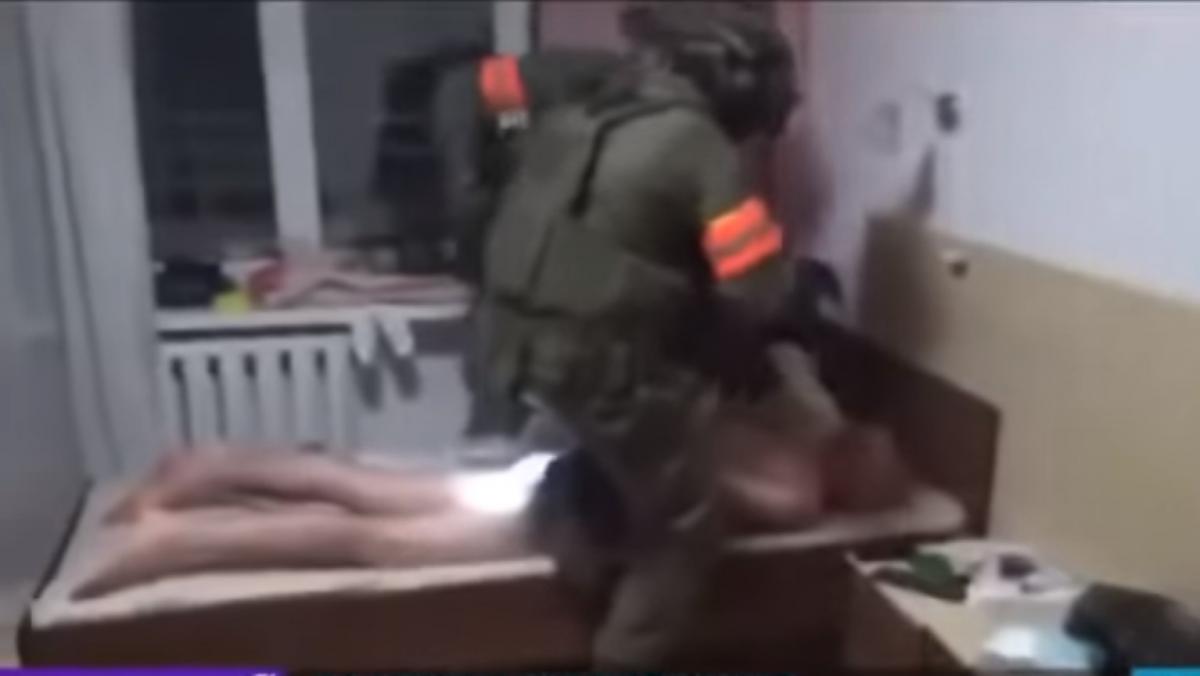 Snap from video
Belarus government handed over to Russia 32 Russian citizens earlier detained by security operatives tipped that a large group of fighters had been deployed to sow destabilization amid the election campaign.
The move followed a relevant request by Russia's Prosecutor General, the agency's press service reports, in line with the Convention on Legal Assistance and Legal Relations in Civil, Family and Criminal Cases.
The 33rd member of the group in question remained in Belarus as he is the country's citizen, the report adds.
Read alsoRussia's Wagner mercenaries detained in Minsk claim were transiting to Turkey "to see Hagia Sophia"
It should be noted that earlier, Ukraine's authorities asked that a number of those apprehended near Minsk be extradited to Kyiv as part of a probe into crimes committed in the Donbas warzone.
At the same time, Ukrainian Prosecutor General Iryna Venediktova has not been officially invited to Belarus to discuss extradition, her Office's press service said. That's despite the fact that Belarusian President Alexander Lukashenko on August 6 had told subordinates to invite chief prosecutors of Ukraine and Russia to consider the situation with the detained mercenaries.
PMC Wagner troops in Belarus
On July 29, fighters with PMC Wagner were detained in Belarus. Thirty-two were apprehended outside Minsk, and one more was detained in the south of the country.
Among detainees were those who had fought against Ukraine in Donbas, Ukrainian authorities said.
Belarus' law enforcement agencies reported that they had been tipped about the deployment of more than 200 foreign fighters to destabilize the country during the presidential election campaign.
Belarus asked the Ukrainian authorities to verify the detainees' involvement in crimes committed in Ukraine.