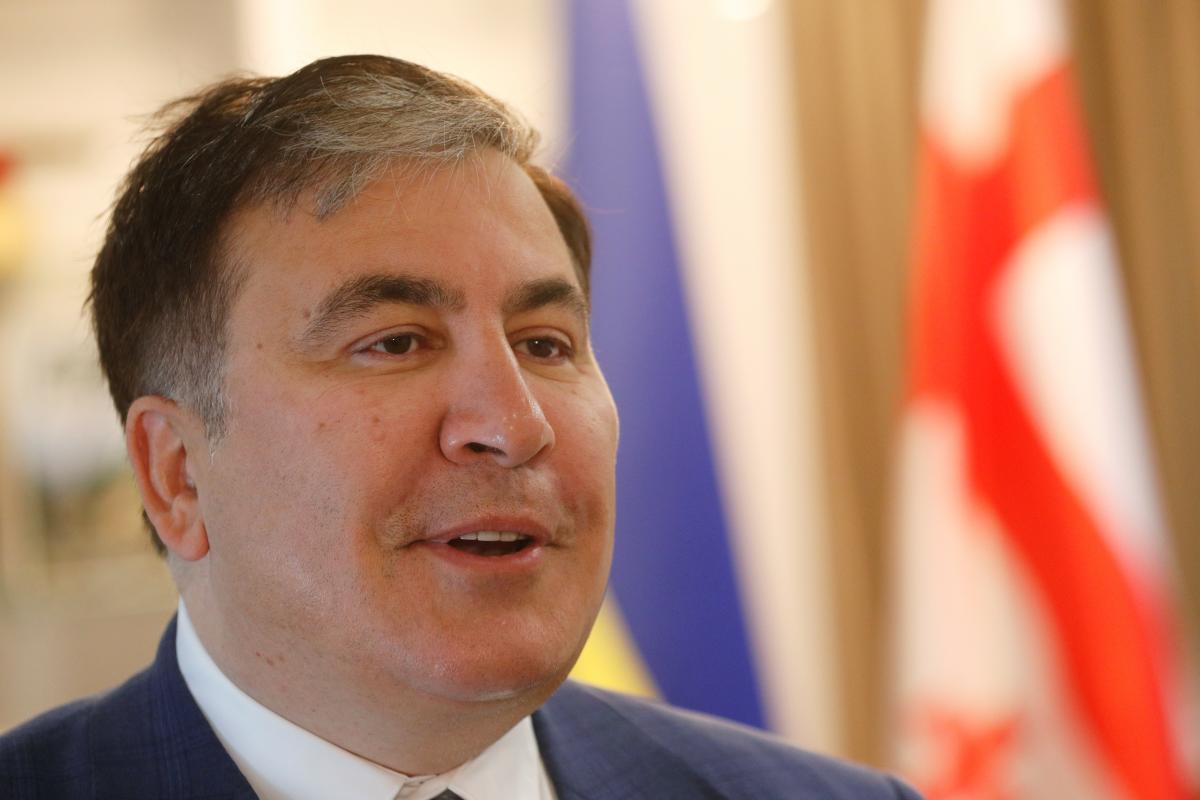 REUTERS
The Ministry of Foreign Affairs of Georgia intends to summon the Ambassador of Ukraine to Georgia due to statements voiced by Mikheil Saakashvili, former Georgian president who has recently been appointed to an advisory post in Ukraine's reform sector.
According to Foreign Minister Davit Zalkaliani, Saakashvili's statement is direct interference of a citizen of Ukraine in Georgia's home affairs, reports Interpressnews.
Saakashvili last year regained Ukrainian citizenship after he was stripped of his Ukrainian passport by ex-president Petro Poroshenko.
"We had a very serious approach to this issue and we summoned the ambassador for consultations. This is what we were talking about and warned our Ukrainian colleagues. There was an expectation that the person wanted in Georgia and appointed to a high position in Ukraine would continue to interfere in Georgia's home affairs.
We warned them and expressed our concern. The statement we heard is direct interference of a citizen of Ukraine in the home affairs of another country and directly in the election process. We will talk about it with the ambassador at the Ministry of Foreign Affairs and we will ask for explanations because this is clearly direct interference of a high-ranking foreign official not just in home affairs of another country, but in the home affairs and election process of a strategic partner," Zalkaliani said.
Read alsoGeorgia's MFA: Return of ambassador depends on Ukrainian government's steps
"I am not going to quietly watch the final destruction of Georgia. I am not going to watch the destruction of Georgian families and their expulsion from the country. Of course, I am involved in this fight. Of course, we are going to win. We all need to stand together, it is not time to divide seats either now or in the future. Those who want to help people need to stand together. I, at least, will definitely be at the forefront of this fight. It will be decided this year whether we will be slaves in Ivanishvili's HPPs, bitcoin factories, gold mines or lands the rest of our lives, or proud citizens of a free country. It will be decided in this year's elections whether Georgia will die or win. There is no third option! That is why we are, of course, getting ready for victory," the third President of Georgia, Mikheil Saakashvili, says in a video posted on his Facebook page.
Reports earlier claimed Saakashvili could be appointed Ukraine's vice prime minister, while the ruling parliamentary faction showed no support for such move following their meeting with the former Georgian president, who had already held official posts in Ukraine, including that of Odesa region's Governor.
The news on plans to offer Saaksashvili a senior government post sparked a row with Georgia, where its former president has been found guilty of a criminal offense and sentenced in absentia.
The incumbent President of Georgia, Salome Zurabishvili, on April 29 expressed concern about the news coming from Kyiv. At the same time, she added that she wouldn't want to undermine cooperation with Ukraine in joint efforts toward protecting territorial integrity and sovereignty.
"I can't even imagine how anyone could be so important as to jeopardize long-term relations between our states, neglect our institutions and insult our society," the Georgian leader said. "I hope that the joint past, present, and future of our fraternal nations will never be called into question," the Georgian president said.
In May 2020, President Volodymyr Zelensky by his decree appointed Mikheil Saakashvili chairman of the Executive Reform Committee, the advisory body created in 2014.