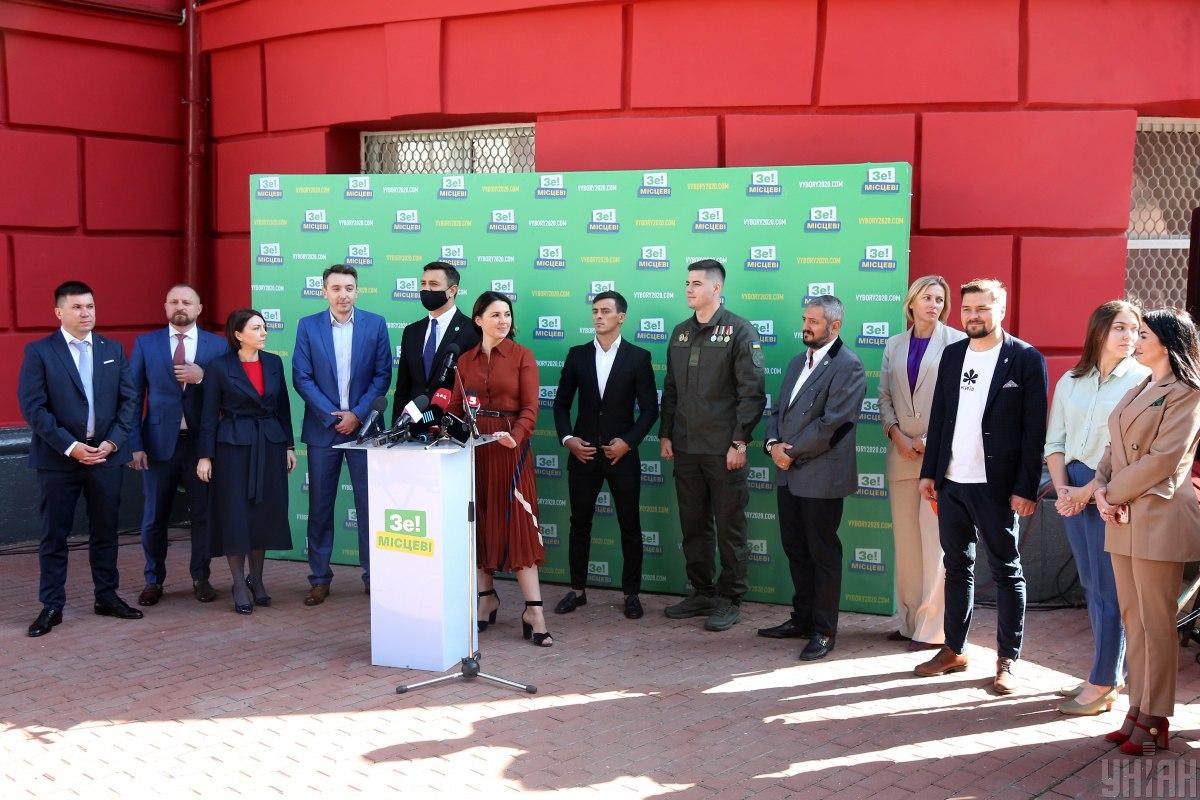 Ruling party nominates top ten candidates for Kyiv council / Photo from UNIAN, by Viktor Kovalchuk
Ukraine's ruling Servant of the People Party has unveiled its top ten list of candidates running for Kyiv City Council.
This was reported on the party's Telegram channel.
Top 10
Zhenya Kuleba, a coordinator of a project for the creation of Heavenly Hundred Heroes Square in Kyiv and head of NGO Misto Sad ("Garden City"), tops the list and ex-Minister of Health Zoryana Skaletska closes the top ten.
Read alsoElections in occupied Donbas possible only after complete de-occupation – Yermak
The second number on the list is human rights activist and TV presenter Mykhailo Prysiazhniuk, followed by track and field athlete Olena Hovorova, private entrepreneur, human rights activist, chairman of NGO Tverdynya Yuriy Fedorenko, founder of the Cultural Innovations charitable organization (Trubitsyn Fund) Vladyslav Trubitsyn, lawyer Lilia Pashynna, Ukraine's first world champion in judo Georgii Zantaraia, Deputy Minister of Education and Science Andriy Vitrenko, and TV producer Viktoria Burdukova.
Event to nominate the candidates
The Kyiv city organization of the Servant of the People Party on September 20 held a conference where Iryna Vereshchuk was officially nominated as a candidate running for Kyiv mayor's post during the local elections on October 25. The list of the party's candidates running for Kyiv City Council was also approved.
After that, an event for supporters of the party and media representatives was organized at Taras Shevchenko National University to introduce frontrunners from the list of the candidates who are not among the top ten of the party's ticket. In particular, these are lawyer Anna Maliar, Chairman of the Urban Council Vitaly Selyk, President of the Association of Head Chefs of Ukraine Ihor Bragin, and Chairman of the Servant of the People Party's Kyiv branch Mykola Tyshchenko.
During the event, Vereshchuk presented 10 priority steps for solving the problems of the capital.