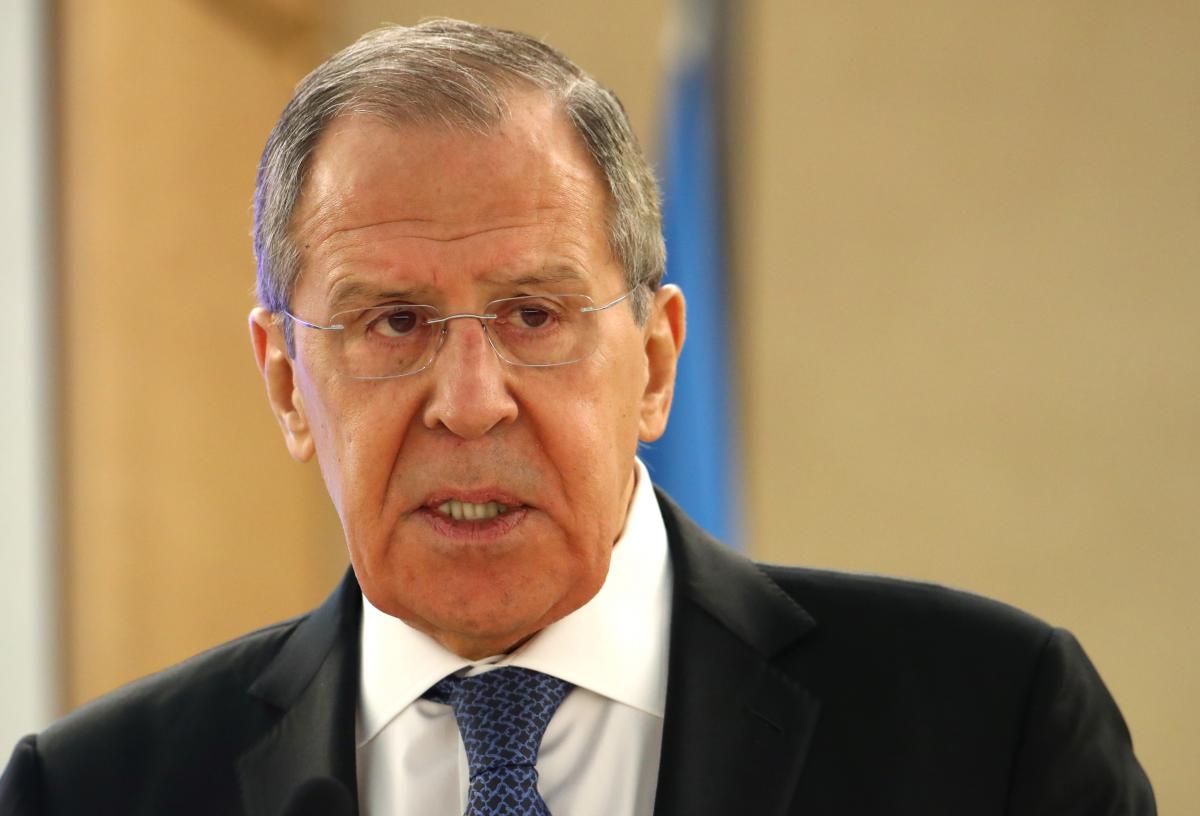 REUTERS
Russia has once again denied accusations of being a direct party to the conflict in and around Donbas.
Russia's Foreign Minister Sergei Lavrov, delivering an online lecture to MGIMO students ruled out the holding of the summit of the Normandy Four (Ukraine, Russia, France, and Germany) leaders on Donbas settlement anytime soon, an UNIAN correspondent in Russia reports.
"The next summit, in Berlin, was scheduled for this April, now for the current period. Any summit is off the table because everything that was agreed in Paris is being blocked within the [Trilateral] Contact Group [in Minsk], in Parliament of Ukraine, and Ukrainian government," said Lavrov.
Read alsoUkraine blocks another Russian draft UN resolution aimed at sanction lift
He said that attempts by Andriy Yermak, Head of Ukrainian President's Office, and his Russian counterpart Dmitry Kozak, to push the political agreements off the ground "are being torpedoed amid accusations of treason."
Lavrov has complained that Ukraine seeks to transfer the issue of Donbas settlement primarily to the Normandy Four platform.
"Statements are being made that the Contact Group is no longer relevant, they are trying to represent Russia as a party to the conflict, they are trying to completely withdraw Donetsk and Luhansk from among participants in talks," Lavrov said.
He also expressed outrage that Ukraine insists that Russia is an aggressor state, while the OSCE is a mediator.
As UNIAN reported earlier, Ukrainian Foreign Minister Dmytro Kuleba said he was not observing any serious shifts in Ukraine's policies toward Russia and neither was he seeing any changes in Russia's policies toward Ukraine.
Since 2014, the top diplomat noted, the same set of issues has been discussed, while main narratives of the negotiating sides have remained unchanged all along. "Russia insists now that it's not a party to the conflict with the same level of vigor and assertiveness as it did so in 2014. Russia calls on Ukraine to engage in direct dialogue with the so-called Luhansk and Donetsk people's republics as it has been doing since 2014," the minister said.
For its part, Kuleba added, Ukraine does not engage in direct dialogue with the said entities that are controlled by Russia. 
"We insist that the Trilateral Contact Group is deliberately called trilateral because it consists of Ukraine, Russia, and OSCE. And of course, we consider Russia as a party to the conflict and not as a mediator or a facilitator or in any other capacity," Kuleba said.