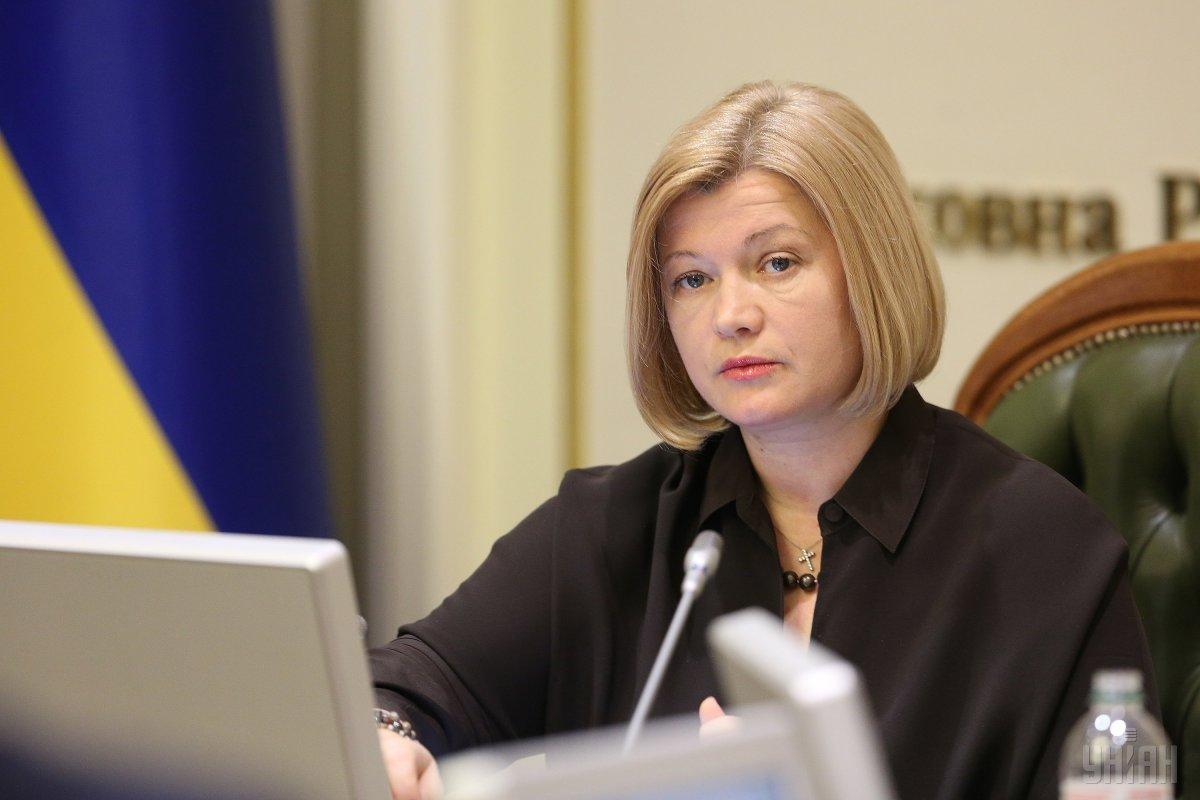 Photo from UNIAN
Statements by Russia's envoy to the Trilateral Contact Group on Donbas settlement Boris Gryzlov on the intention to release unauthorized recordings of talks testify to the deadlock in negotiations and mounting pressure on Ukraine.
The Russian side to the TCG is not even hiding the fact they have been conducting unauthorized audio and video recording of peace talks, Gerashchenko wrote on Facebook.
MP says the Ukrainian delegates to the TCG, as well as those from the OSCE, were rightfully indignant about the move and even interrupted the latest meeting on Wednesday.
"We never had any doubts that the security services of the Russian Federation and Belarus, which is the same thing, are recording [the talks]," she said, adding that things have gone really bad if Gryzlov himself threatens to release the illegally recorded material.
"It testifies not only to the deadlock and possible aggravation, but also the fact that now, the Russian Federation allows itself such a tone in negotiations," she said.
Also, Gerashchenko adds, this may indicate that "in such an exotic way, Moscow seeks to put a squeeze on Kyiv to make them fulfill the obligations that [Head of Ukraine's delegation to  the TCG Leonid] Kravchuk undertook on amending the [local] election resolution."
"Because you mustn't promise what you won't fulfill and what you have no influence on, Mr. Kravchuk," she said.
Gerashchenko recalled that the Verkhovna Rada "will not work in session mode until the elections are held, so no one will adopt anything."
Read alsoZelensky sacks Fokin from TCG delegation amid Donbas statements row"I give the Minsk Group this argument as an idea for the next round of negotiations – blame everything on a pandemic and don't undertake any obligations upon Ukraine as long as the shooting in Donbas continues and hostages remain in prisons," Gerashchenko said.
TCG talks: Background
Special Representative of the OSCE Chairman-in-Office Heidi Grau on Wednesday, September 30, was reportedly forced to interrupt the meeting of the Trilateral Contact Group on Donbas settlement (Ukraine, Russia, OSCE) due to the Russians conducting unauthorized audio and video recording of talks that are deemed to be confidential.
Moreover, chief of the Russian delegation Gryzlov said he intends to publish the tapes – without asking anyone's permission.
The OSCE representative suggested taking a break and holding a separate meeting to agree on a code of conduct and information policy that all participants should adhere to.
Ukraine supported the OSCE position, stressing the unacceptability of actions contradicting the agreements and international negotiation practices.