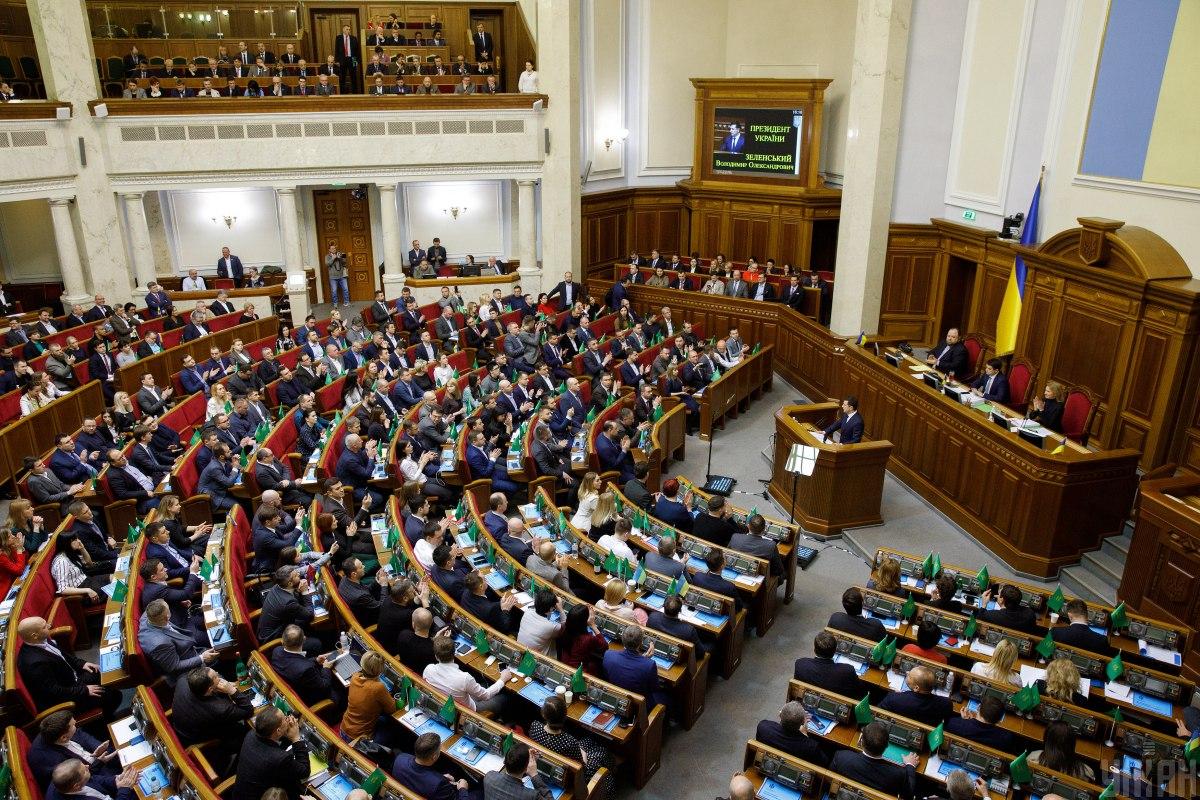 Photo from UNIAN
Four political parties could win seats in the Verkhovna Rada, Ukraine's parliament, if snap elections were to be held next Sunday.
The ruling Servant of the People Party is at the top of popular rating among those who have made up their choice and intend to vote (26%), that's according to a survey by the Rating Sociological Group.
The Opposition Platform – For Life Party are runners-up with 17.6%, then go the European Solidarity Party (15.7%), and the Batkivshchyna Party (10.4%).
Some 4.8% would support the Radical Party, 4.6% would vote for the Syla I Chest' (Strength and Honor) Party, while nearly 3.2% would back the Ukrainian Strategy Party.
Read alsoZelensky remains Ukrainians' favorite at top post, poll says
Half of the respondents who have picked their favorites say they were absolutely sure of their choice, 38% are more likely confident, and 15% remain unsure.
The poll says 20% of Ukrainians believe that in general, Ukraine is developing in the right direction, while 68% think opposite.
UNIAN memo. The poll, conducted on August 5 via phone interviews, covered 2,000 Ukrainian respondents aged 18 and older in all regions but Crimea and the occupied areas in Donbas.
The margin of error is within 2.2%.