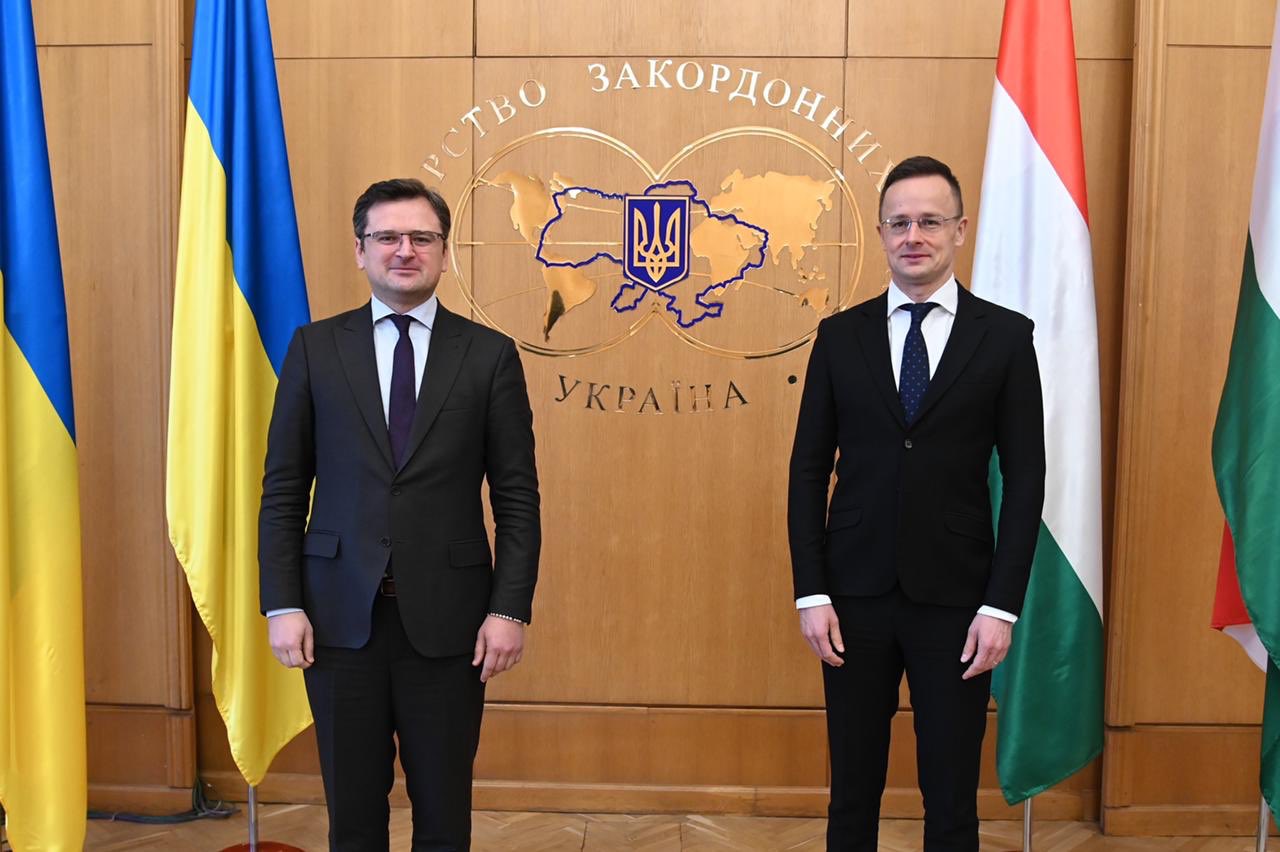 Twitter/Dmytro Kuleba
Hungarian Foreign Minister Péter Szijjártó has expressed hope that it will be possible to stop deterioration of bilateral relations with Ukraine.
Speaking at a joint press conference with Ukrainian Foreign Minister Dmytro Kuleba in Kyiv, Hungary's top diplomat admitted that the relations with Ukraine had recently been developing in the wrong direction, an UNIAN correspondent reports.
"I believe that our meeting today will yield results, and that we can stop the deterioration in our relations and reverse the process in the right direction," Szijjártó told reporters.
The official said it is very important for Hungary to support the Hungarian minority in Ukraine's western Zakarpattia region. In his opinion, such support creates an opportunity for unification with Ukraine.
"We believe when we support the Hungarian community of Zakarpattia, in this way we support and help the relations between Ukraine and Hungary," Szijjártó said.
He added his country had always supported the sovereignty of Ukraine and the integration of Ukraine into the European Union.
Read alsoBudapest's support for Hungarians in Zakarpattia can't cross "red lines" – FM Kuleba"All accusations related to separatism [by the Hungarian minority] – they are nonsensical. And I agree with my colleague Dmytro [Kuleba] that Zakarpattia should become a story of succcess. And we are ready to further develop and expand this success story," Szijjártó said.
Ukraine-Hungary ties: Recent developments
Relations between Ukraine and Hungary soured after a new law on education was adopted and signed in the fall of 2017.
Hungary has been blocking NATO-Ukraine Commission (NUC) meetings, claiming that the rights of Hungarians living in Ukraine have been violated by provisions of the law, which determines that the official language, Ukrainian, should be the language of instruction at education institutions.
In addition, during local elections in the fall of 2020, Hungarian officials, while visiting Zakarpattia region, were campaigning for Ukraine's ethnic Hungarian KMKSZ Party. The authorities, as a result, have put them on the stop list.