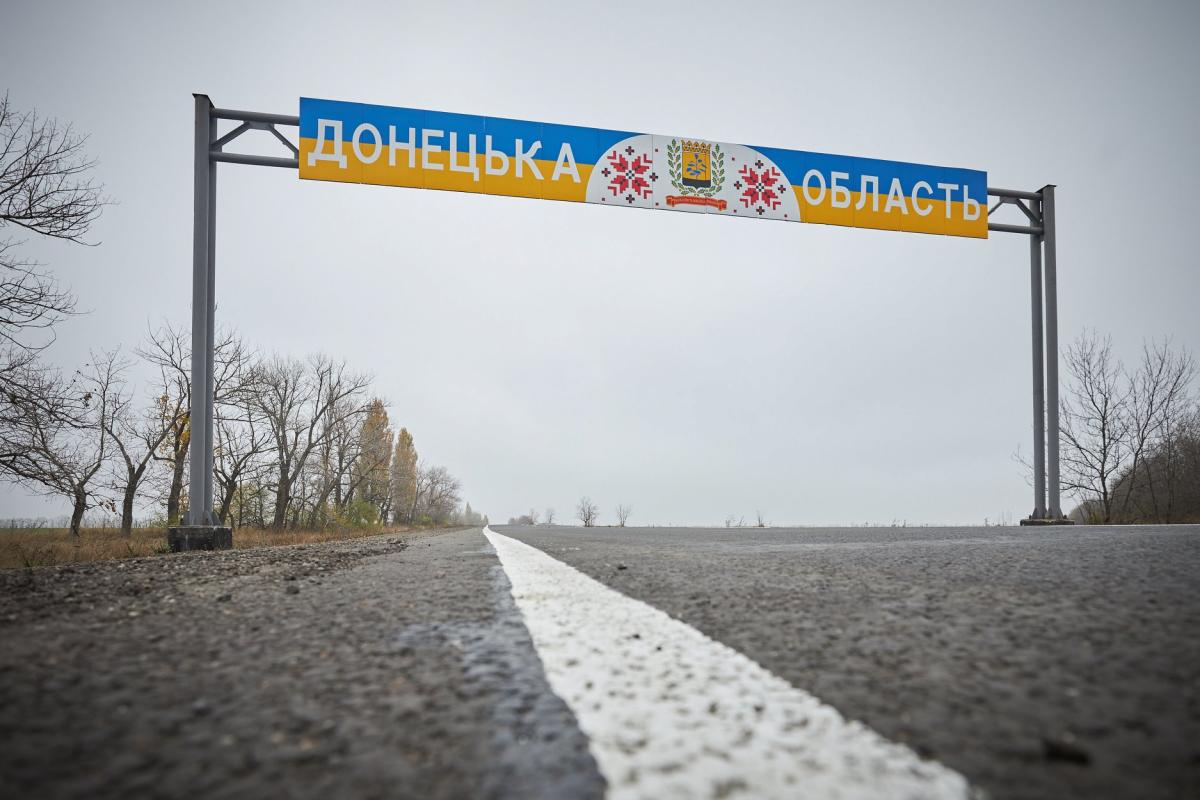 president.gov.ua
The President's Office explained what the concept of a "free economic zone in Donbas" means after President Zelensky said citizens would be asked their opinion on the matter on October 25.
The memo posted on the website of the President's Office notes that today there are two parts in Donbas: that controlled by government and the temporarily occupied one. The issue concerns creating "special economic conditions" for the free part of Donbas, which can significantly affect the pace of the reintegration of the occupied territories.
"Having come to the polling station for local elections, Ukrainians will be able to independently answer the question about creating a free economic zone in Donetsk and Luhansk regions. This is an extremely important issue that can provide the country with the opportunity to come up with a truly effective reintegration model. It is about the concept of the regional economy, which stitches the region together, makes it attractive for businesses, and systemically restores infrastructure," the commentary says.
The corresponding steps will first be carried out on the territory controlled by the Ukrainian government, the President's Office explains. These areas are experiencing major fallout of war, being in need of economic recovery. In addition, the accelerated economic development on the Ukrainian side of the demarcation line in Donbas can become a clear argument in favor of Ukraine for all residents of the occupied areas.
"Attracting leading companies to Donbas, fueling economic development through large-scale partnership programs could also become a tool for dismantling any negative influence of the occupying force. And an additional argument for world powers to help Ukraine by protecting their companies' business in Donbas. A special loyal approach to taxation, fundamentally comfortable conditions of state supervision over business activities – this can significantly help the Ukrainian Donbas, first the free parts, and then the liberated ones," the report says.
The President's Office notes that the solution to the issue of a free economic zone in Donbas will depend on the engagement of citizens in the survey on October 25.
"We realize that this format of people voting on issues of national importance cannot have direct legal implications. But its political weight will be such that politicians won't be able to ignore people's choice. What this choice will be depends on each participant in the poll," the report concludes.
October 25 poll: Background
On October 13, Zelensky said an all-Ukrainian poll with five important issues to be out forward would be carried out on local election day, October 25.
The exact questions that will be included in the survey are yet to be made public.
The poll, unlike the referendum, will have no direct legal implications, the President's Office explained, addressing public concern over the legitimacy of holding such a survey and its consequences.
On October 14, Zelensky announced the first out of five questions and on October 15 he revealed the second one.