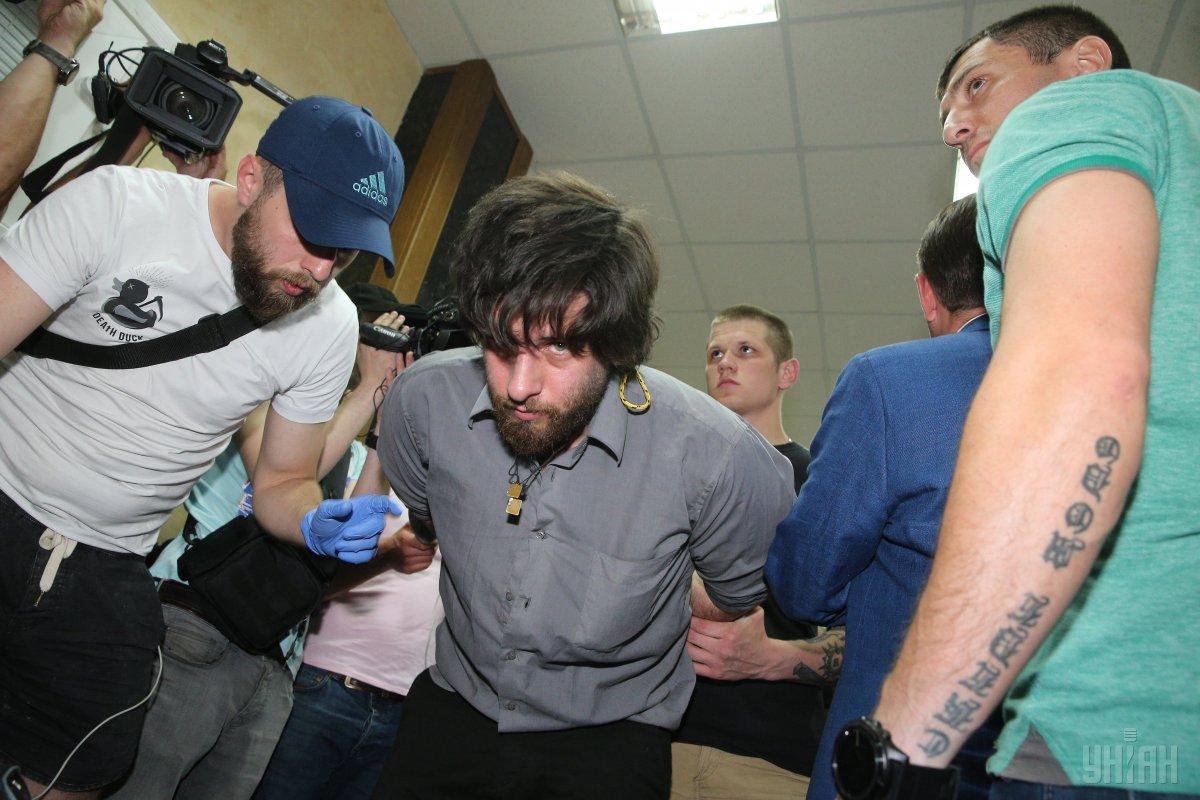 Photo from UNIAN
Pavlohrad district court of Ukraine's Dnipropetrovsk region took into custody a Brazilian national, Rafael Lusvarghi, who had earlier confessed in fighting on the side of the self-proclaimed "DPR" in Donbas.
Lusvarghi shall remain in custody for the next 60 days, Hromadske reports, citing presiding Judge Panchenko.
"The board of judges considers it justified to retain the accused in custody. Neither house arrest nor bail can be applied to persons accused under articles such as Art. 258 [Terrorism] of the Criminal Code," the judge said.
It was earlier reported that the Brazilian Embassy in Ukraine had declined to provide support to a Brazilian citizen Rafael Lusvarghi in ensuring his return from Ukraine to his home country.
Later, members of the nationalist organization C14 (Sich) caught the Brazilian mercenary near the embassy's building and brought him to the Kyiv office of the SBU Security Service of Ukraine.
The SBU went on to carry on procedural actions with the Brazilian national.
The foreigner was supposed to be part of a December 2017 exchange for Ukrainian prisoners of war, therefore a Ukrainian court had released him despite his 13-year imprisonment sentence.
Lusvarghi's lawyer Valentin Rybin says his defendant was unable to return to Brazil because "the Ukrainian authorities had not given the passport and travel documents back to the Brazilian."
Lusvarghi's retrial was expected to begin on June 6, but after the incident, it was rescheduled for May 7.