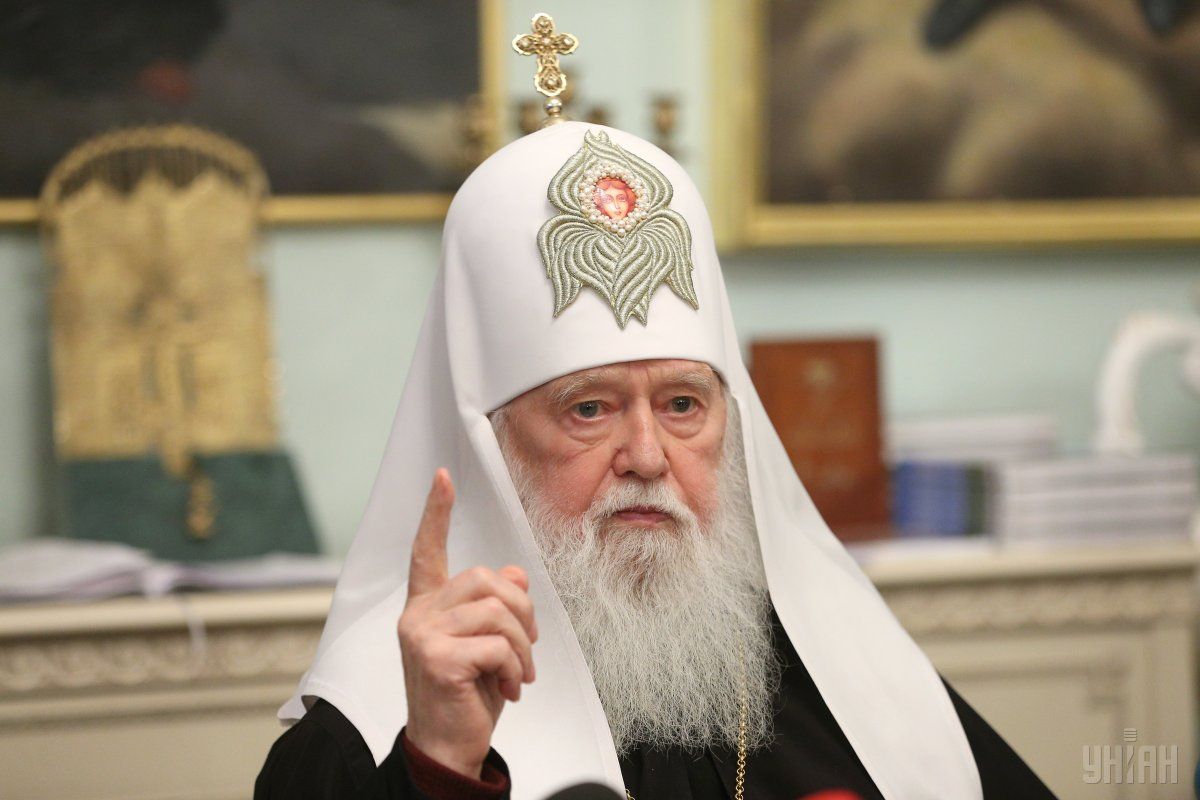 Photo from UNIAN
Patriarch of Kyiv and All Rus-Ukraine Filaret claims that after receiving a Tomos on autocephaly from Constantinople, the Ukrainian Orthodox Church that  is now in unity with the Russian Orthodox Church will lose the right to be called "Ukrainian."
"It is the Ukrainian Church of the Kyiv Patriarchate and the UAOC (Ukrainian Autocephalous Orthodox Church) who will receive the tomos, which will mean the unification of said churches. The Moscow Patriarchate will have to decide: either to join the canonical Ukrainian Church, recognized by the Ecumenical Patriarchate and other churches, or not. We assume that not all parishes, priests and bishops will join the Local Church. No one will force them to do this. However, those who do not join will not have the right to be called the Ukrainian Orthodox Church, remaining only the metropolis or exarchate of the Russian Orthodox Church in Ukraine," Patriarch Filaret told the parliamentary newspaper, Holos Ukrainy.
He also estimated Ukraine's chances of obtaining the tomos at "99 percent," adding that "the Synod meeting is scheduled to be held in the Constantinople Church in Istanbul in the first half of July."
As UNIAN reported earlier, Ukrainian President Petro Poroshenko announced on April 17 that the heads of the Ukrainian Orthodox Church of the Kyiv Patriarchate and the Ukrainian Autocephalous Orthodox Church had decided to officially appeal to Archbishop of Constantinople and Ecumenical Patriarch Bartholomew I for autocephaly. Autocephaly is the status of a hierarchical Christian Church whose head bishop does not report to any higher-ranking bishop (used especially in Eastern Orthodox, Oriental Orthodox and Independent Catholic churches). Autocephaly opens the way for the creation of a united Orthodox church in Ukraine, which will not be subordinate to Moscow.
Ukrainian experts recently explained, and debunked, Russian propaganda's narratives aimed at hindering Ukraine's efforts to gain autocephaly for its church. It was also reported that Russian intelligence could resort to provocations to sow discord.