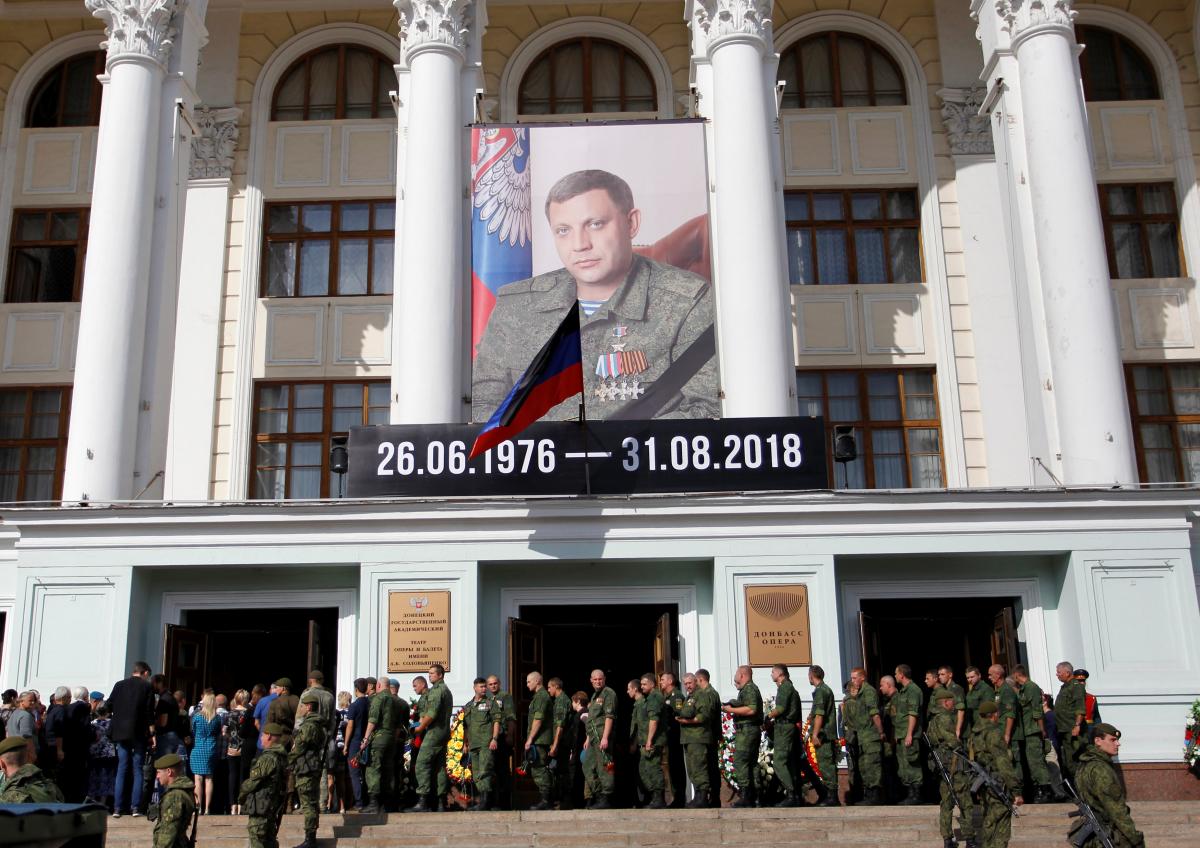 REUTERS
Deputy Director of the Ukrainian Institute of Research of Extremism Bohdan Petrenko has said the elimination of the self-styled leaders of the so-called "DPR" and "LPR" allowed the Kremlin to create a "Pantheon of Donbas heroes" from among the eliminated terrorists.
"Those who studied Soviet history would not be surprised at how the heroes of the Civil War actually died. Most of the 'heroes' were the simply gangsters, but then myths were created around them. Kotovsky and others socialized, having come from a criminal environment, to become revolutionaries," the expert said, commenting on the anniversary of the Donetsk murder of "DPR" terrorist Arseniy Pavlov aka "Motorola," according to the Obozrevatel media outlet.
Read also"DPR" chief Zakharchenko killed in Donetsk explosion (Photo)
"They died because it's much easier to make a hero out of a dead man than from a living person. The dead will not go rape women in some village and spoil the image imposed on him. On the one hand, they eliminate the possibility of further negativization of this 'hero,' but on the other hand, they create the possibility of their glorification, as if they were terminated allegedly by the Ukrainian sabotage groups and now he is a hero – let's erect a monument to Givi, Motorola, Zakharchenko and pray to these three gods," Petrenko said.
Under greatest threat in the "LPR/DPR" are "those bright characters who don't fully comply with the Kremlin's line," according to Petrenko.
"If they are not ready, like Igor Plotnitsky, to leave their post and flee for some place beyond the Urals, they will become another hero of the Pantheon next to Zakharchenko," the expert added.