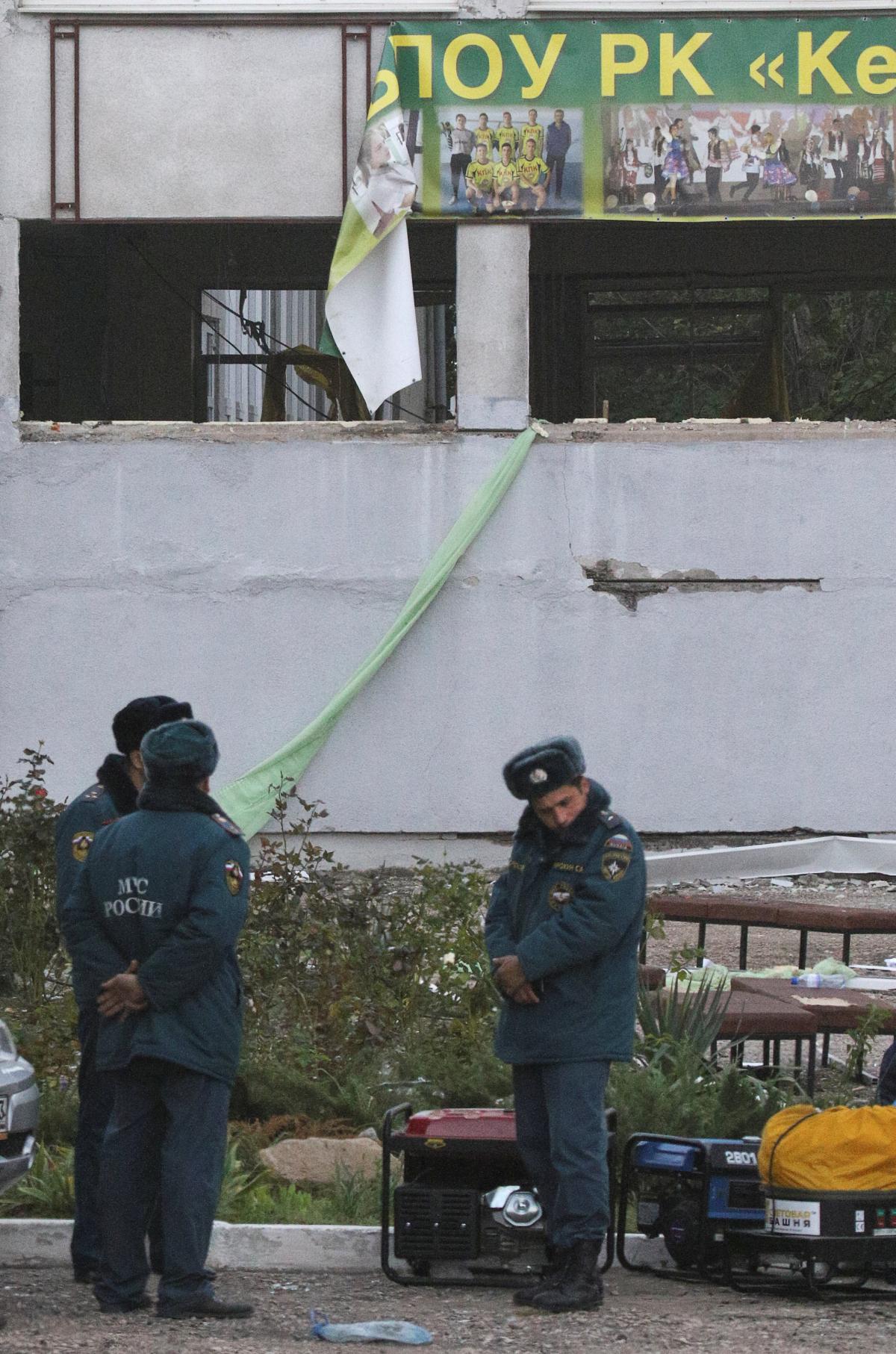 REUTERS
Ukraine Prosecutor's Office for the Autonomous Republic of Crimea has launched criminal proceedings into a "terrorist act that led to casualties," while the investigation is being conducted by the SBU Security Service of Ukraine's office for Crimea, according to the PGO spokesman Andriy Lysenko.
The case is under special control of the authorities, Lysenko wrote on Facebook Friday, adding that "the tragedy occurred in the territory of Ukraine, with the apparent intervention of Russian special services."
"Those guilty will definitely be punished," wrote Lysenko.
There is already some evidence of the crime, and not only that provided by government agencies.
The coordinator of the "Information Resistance" [OSINT] project, MP Dmytro Tymchuk published on  Facebook information from his own sources, which partially coincides, and somewhat complements with new facts the official version of the investigation.
"According to the operational data of the Information Resistance-Crimea group, on October 17, at the very beginning of the tragic events in the Russian-occupied Crimea, with the involvement of an 18-year-old 4th year college student Vladislav Roslyakov, a special forces group arrived at the site of the tragedy (presumably, the Russian Guard or a GRU military intelligence unit deployed in Crimea)," reads Tymchuk's report.
Read alsoOSINT group suggests Russian security forces behind mass murder in Kerch
At the same time, a group of operatives from the Kerch FSB Department also arrived and took special forces troops for terrorists and opened fire at them. During a brief fire exchange between FSB operatives and special forces (GRU or Russian Guard), the latter retreated into the college building, where they barricaded themselves in the nearest room. At the same time, the FSB officers continued to "shoot to kill" in the direction of the college, the report says.
Also, the IS-Crimea group's sources claim that it was two explosions of different magnitude rocked the college building, while most of the dead and injured were hit from rifled firearms, not a shotgun which Roslyakov carried and fired.
At a certain stage, "the organizers of the terrorist act realized that the developments did not go according to the scenario, the executor got out of control, so he had to be physically eliminated at the facility, rather than after taking him to the earlier appointed location, not to let him be killed or wounded by the FSB or police. That is why the "liquidation team" was deployed into the college."
"This explains the initial stupor of Russian propaganda, which at the outset received no clear instructions on how to cover the incident. This also explains the confusion of the versions that were voiced and changed on the fly, of which the experts have already taken note," the report reads.
According to the official version of Russian investigation, 21 were killed and 50 injured as a result of the explosion and mass shooting organized by Vladislav Roslyakov, who allegedly committed suicide at the scene.