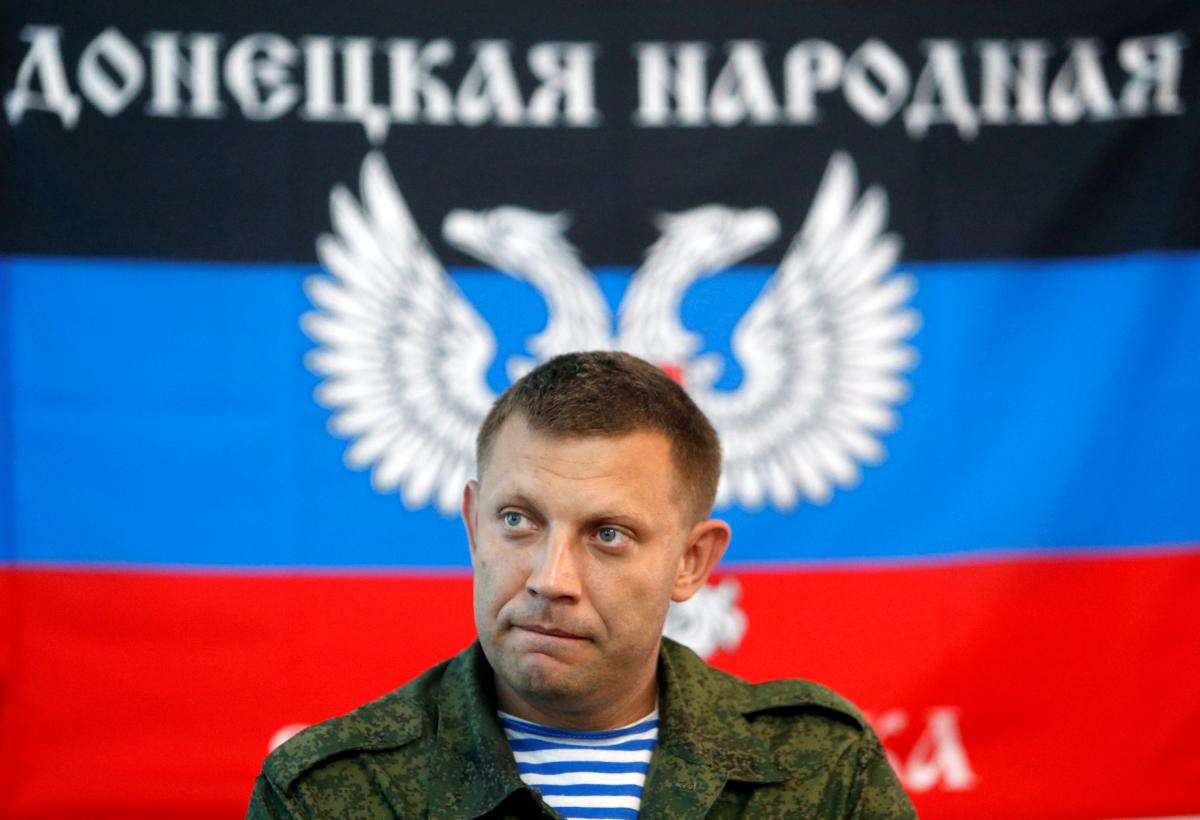 REUTERS
Oligarch Sergey Kurchenko may have been involved in the murder of the self-styled leader of the so-called "Donetsk People's Republic" Alexander Zakharchenko, according to journalist and blogger Denis Kazansky.
The circumstances of Zakharchenko's hit and further developments could confirm his suggestion, the journalist told Apostrophe.
"They are putting a blame for Zakharchenko's murder on Ukraine, although I very much doubt it: both Kurchenko's team and those who is behind him had reasons to get rid of him [Zakharchenko]. Everything indicates that it was Kurchenko who stood behind the murder, because after Zakharchenko's death, his entire team was immediately removed. It would not make sense had they satisfied the Russians. It is clear that they were removed because thy stood on someone's way. Now Kurchenko is actually an unofficial owner of these territories," claims Kazansky.
Read alsoSBU intercepts "DPR" leaders' conversations after Zakharchenko's assassination (Video)
As UNIAN reported earlier, Alexander Zakharchenko was killed in an IED blast at a Donetsk restaurant on August 31.
The SBU suggested that his death could be the result of internal criminal conflicts among militants, primarily related to the redistribution of businesses.
The SBU did not rule out the involvement of Russian special services, for whom the rather odious Zakharchenko could become a nuisance.
UNIAN earlier wrote that a fugitive Ukrainian oligarch Serhiy Kurchenko, former business partner of ex-President Viktor Yanukovych, had received under control major industrial assets in the occupied territories of Donetsk region in eastern Ukraine.
"A mysterious Vneshtorgservice company is associated with Ukrainian oligarch Serhiy Kurchenko, who fled to Moscow. It was headed by former deputy governor of Irkutsk region Vladimir Pashkov. The company is maximally non-public, there are no addresses of its offices, while its activities are classified as far as possible," RFE/RL's Ukrainian service wrote on September 16, adding that all enterprises that were under the control of the so-called "Donetsk and Luhansk People's Republics" ("DPR"/"LPR") are being transferred to the external management of Vneshtorgservice.
As reported earlier, the companies of young energy tycoon Kurchenko are the largest exporters of illegal coal from occupied Donbas to European countries.
As UNIAN reported earlier, in May 2018, Ukraine imposed personal sanctions against the ousted Ukrainian president Viktor Yanukovych's ally, young energy tycoon Serhiy Kurchenko, as well as persons who hold offices as "energy ministers" in the self-proclaimed "DPR" and "LPR", and Gazprom CEO Alexei Miller.