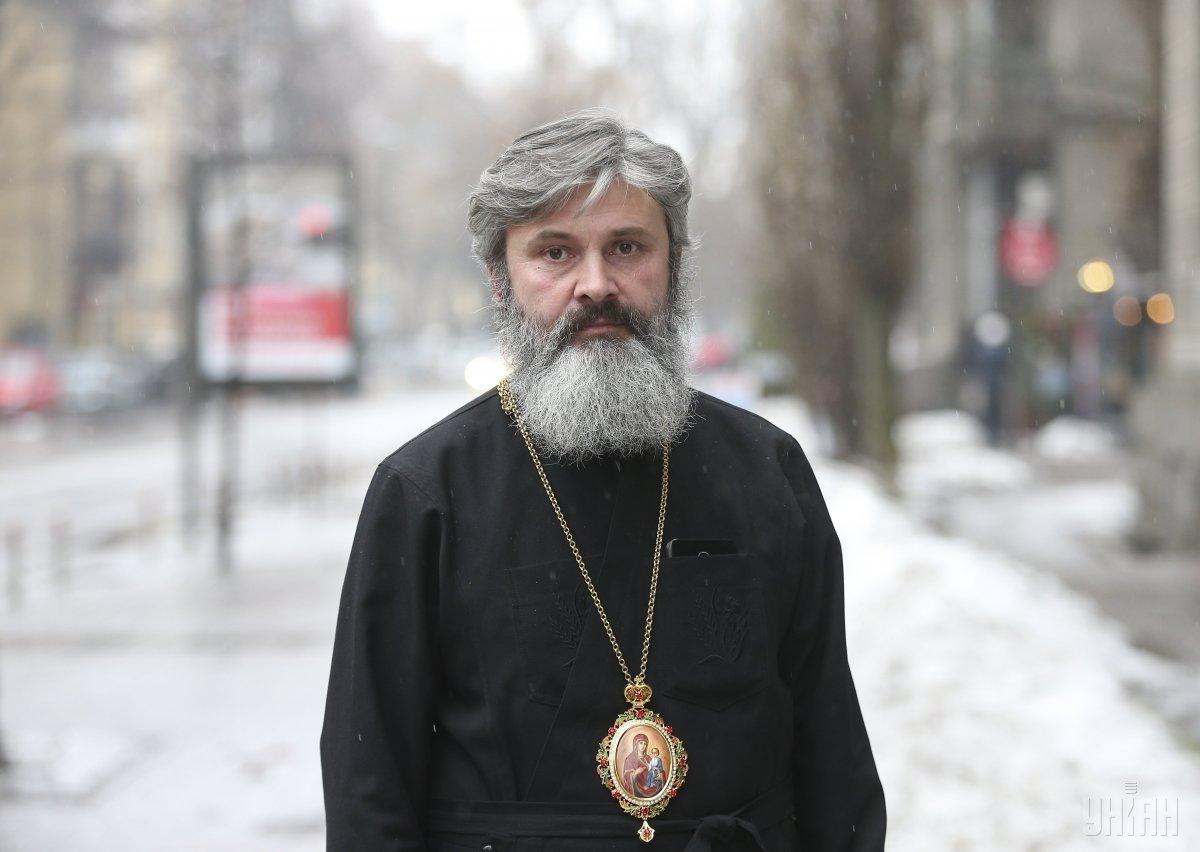 Photo from UNIAN
Archbishop Klyment, or Clement (Kushch) of Simferopol and Crimea, will travel to Rostov to attend hearings on political prisoner Pavlo Hryb despite the recent attempt by Russia's security forces in the occupied Crimea to hinder his trip, detaining him at the bus station and accusing of committing an administrative offense. 
"Yesterday I spoke with the archbishop. He said: 'I will go there and I will be there with Pavlo.' So I believe he will attend the hearings in Rostov-on-Don next week," Ihor Hryb, Pavlo Hryb's father, told Ukrainian Pryamiy TV Channel.
As UNIAN reported on March 3, Archbishop Clement was detained at a bus station in the temporarily occupied Simferopol as he was set to travel to Russia to visit a young Ukrainian political prisoner Pavlo Hryb. He was released later the same day without any charges pressed.
Archbishop of Simferopol and Crimea Klyment is the head of the Crimean Diocese of the Orthodox Church of Ukraine (OCU), and since January 22, 2018, he has served as the head of the OCU's Kherson Diocese. He is also a head of the Orthodox Mission to assist victims of human rights abuse and detainees.
Read alsoMFA: Ukraine sends Russia about 300 diplomatic notes demanding release of political prisoners
Pavlo Hryb is being tried in Russia on trumped-up "terrorist" charges as investigators claim he instructed an accomplice to set off an explosive device at a Russian schoolyard.
He was just 19 when he was abducted by the FSB from Belarus on August 24, 2017, after going there to meet who he thought was a young woman he had chatted with online and fell in love with.
Hryb is diagnosed with portal hypertension, which requires daily intake of necessary medications and a special diet, the lack of which could become fatal. Russian authorities do not allow Ukrainian doctors to examine the political prisoner.
Ukrainian commissioner for human rights Liudmyla Denisova said on January 29 Hryb's condition was very serious and he needs immediate heart surgery.