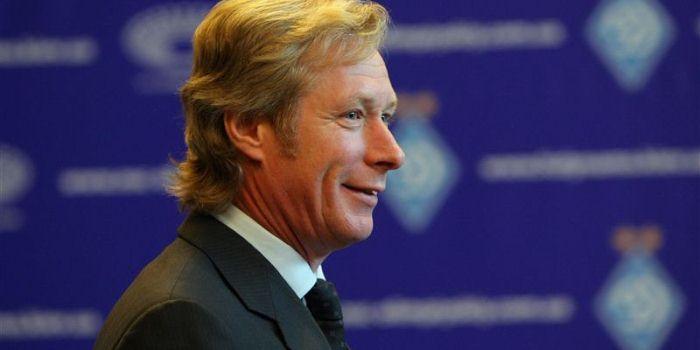 Photo from Dynamo FC
Dynamo Kyiv FC Sports Director Oleksiy Mykhaylychenko has been appointed the team's new head coach.
It's already known that his former teammate Vadym Yevtushenko will be one of his assistant coaches. Other members of the coaching staff will be named later, according to the official club website.
On August 16, Mykhaylychenko will have his first training session with the team.
Noteworthy, Mykhaylychenko already worked as head coach of Dynamo Kyiv from 2002 to 2004, having succeeded twice in bringing the team to gold medals in the Ukrainian Championship (2003, 2004). The team also won the Country Cup in 2003.
As UNIAN reported earlier, Dynamo Kyiv FC had ceased cooperation with head coach Alyaksandr Khatskevich following a third consecutive failure to reach the group stage of UEFA Champions League.