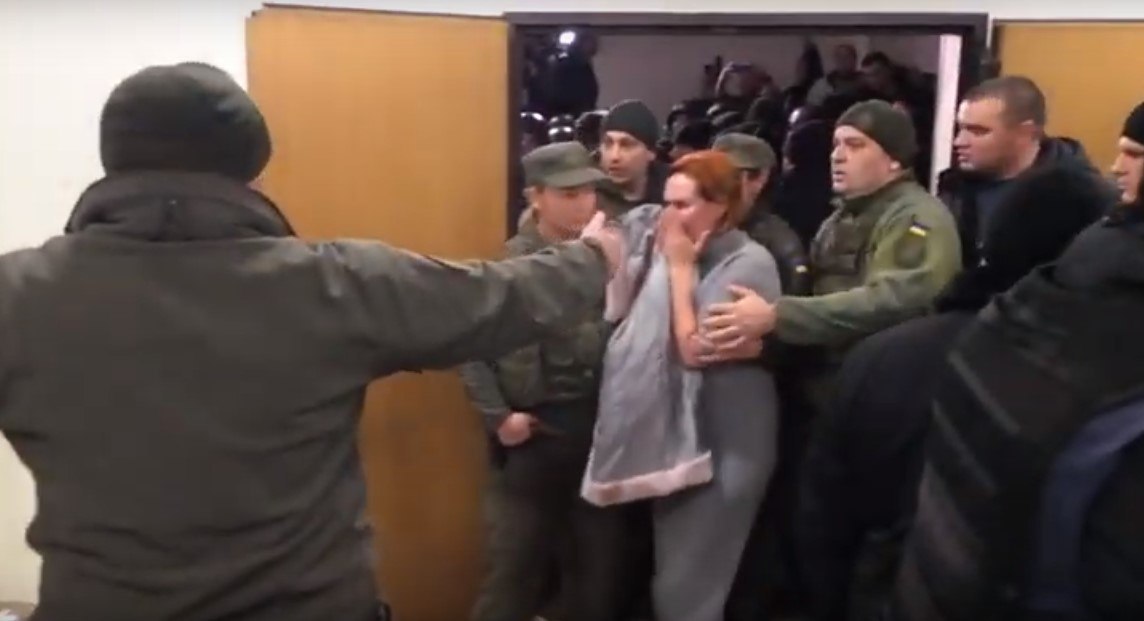 Kuzmenko being escorted from courtroom / snap from video
Yulia Kuzmenko, a pediatric surgeon suspected of complicity in the murder of journalist Pavel Sheremet, was taken out of the courtroom in Kyiv by a SWAT team on Friday, December 21, after a hearing of the appeal to the prevention measure was postponed until December 24 as prosecutors did not show up, according to an UNIAN correspondent.
A group of Kuzmenko's supporters, outraged over the prosecutors' failure to attend the hearing, were preventing the police from escorting the suspect back to the detention center.
Read alsoUkraine facing reputational risks: Minister for Veterans Affairs on Sheremet murder case
The Prosecutor General's Office explained that "improper informing of prosecutors about the hearing and untimely receipt of files from the Pechersk District Court caused the Kyiv Court of Appeal to postpone the consideration of the complaint of the defense of one of the suspects in the case of the preventive measure applied."