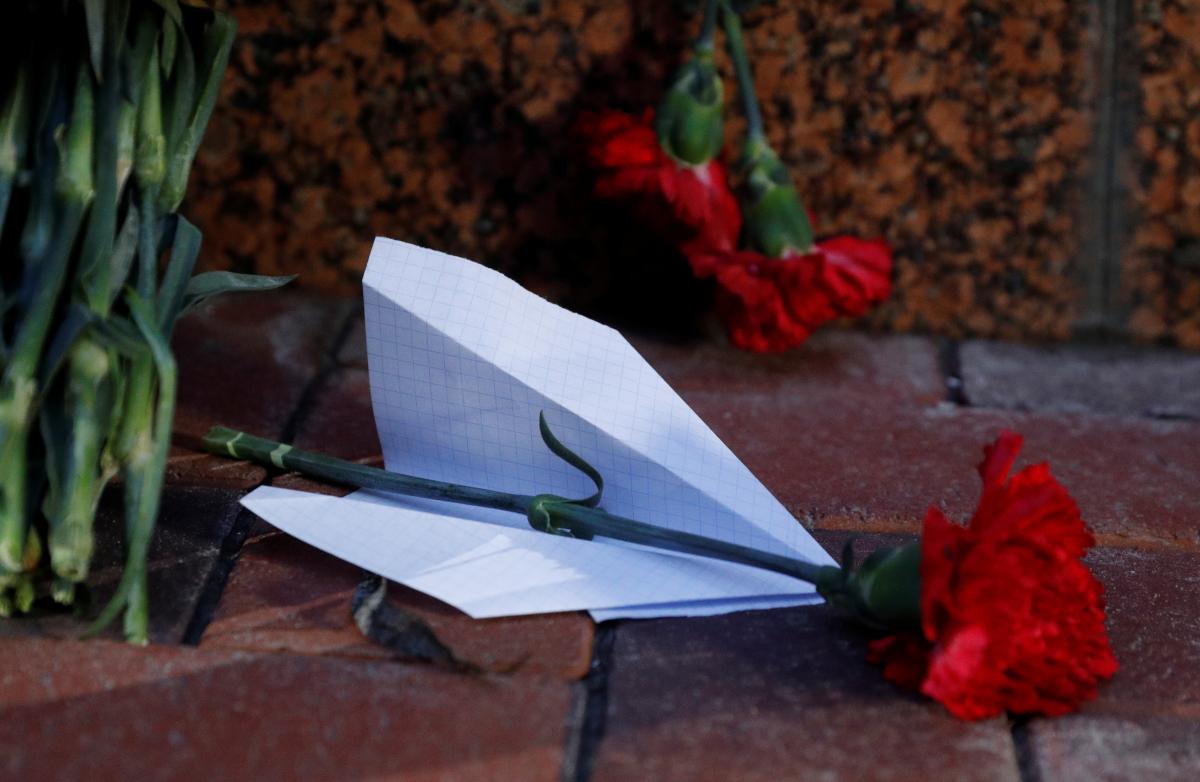 REUTERS
In Ukraine, January 9 was declared a day of national mourning in connection with the Ukraine International Airlines passenger jet crash near Tehran.
President of Ukraine Volodymyr Zelensky has signed a relevant decree, the President's Office website reports.
"To commemorate the victims, the President orders that the state flags of Ukraine be flown at half-mast on the headquarters and offices of state authorities, local governments, state-owned enterprises, institutions and organizations," the statement said.
Also, Zelensky recorded a video address to the nation, expressing condolences to families of the victims and promising government assistance to relatives fo Ukrainian nationals who perished in the crash.
"Of course, the priority for Ukraine is to establish the causes of the crash. We will certainly find out the truth. To this end, a detailed and independent investigation will be carried out in accordance with international law," the president said. Also, he recalled that the Commission created by the Iranian side to probe the crash will include Ukrainian officials, who have already arrived in Tehran.
"Today I will have a telephone conversation with the president of Iran on strengthening cooperation with the Ukrainian side to establish the truth. I urge the international community, in particular Canada, to join the probe into the circumstances of the crash," Zelensky added.
Read alsoUIA publishes full passenger list for flight PS752 crashed in Iran
The president announced unscheduled inspections of Ukrainian air carriers and advised Ukrainians to refrain from visiting Iran and Iraq for the time being.
"This is not a topic for hype, likes in social networks, sensationalism and conspiracy theories. We need patience, endurance, and wisdom. And also this terrible story should teach us all, every citizen of Ukraine, and every world leader, to value human lives. It should be done before they are taken so quickly and painfully," Zelensky said.
The president also visited Boryspil Airport in Kyiv where he laid flowers to commemorate the victims of the crash.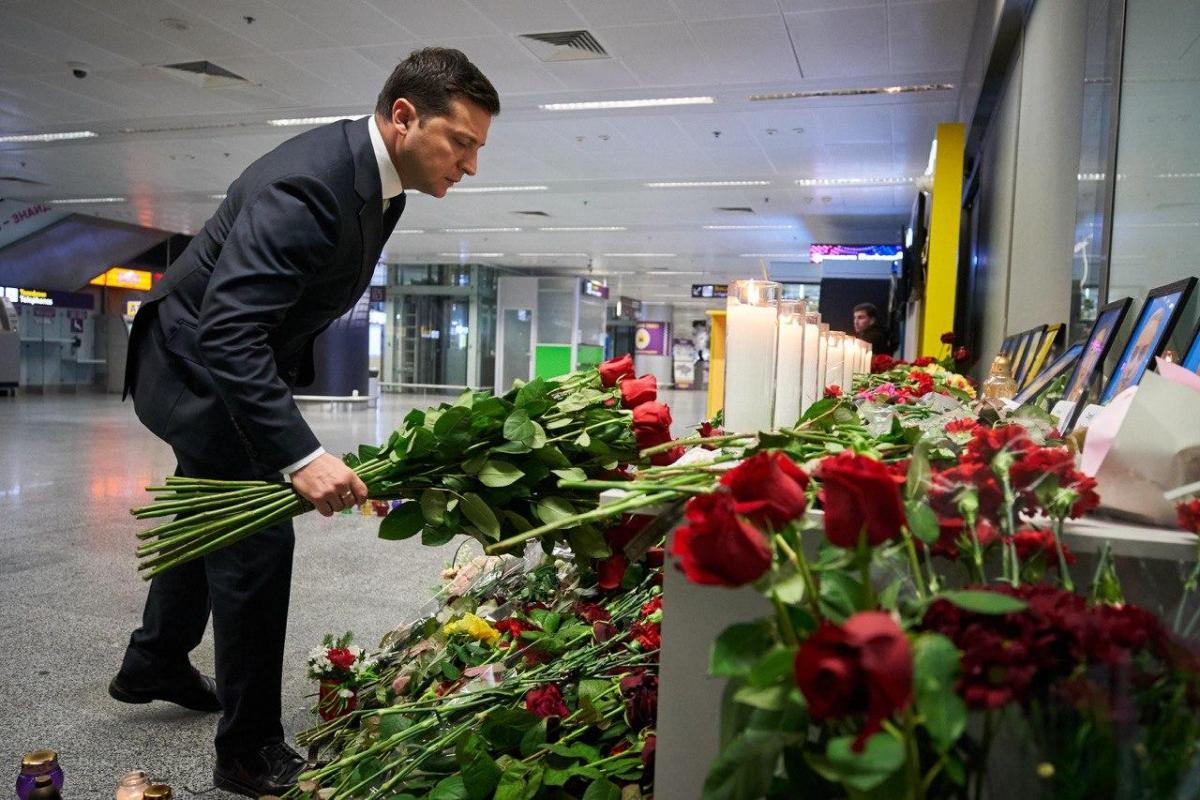 president.gov.ua
As UNIAN reported earlier, on January 8, an UIA-operated Boeing 737-800, flight PS752 Tehran-Kyiv, crashed in Iran shortly after takeoff from Tehran Airport. All 167 passengers and nine crew on board died.
On board the airliner were 11 citizens of Ukraine, including nine crew members, as well as 82 Iranian citizens, 63 Canadian citizens, 10 Swedish citizens, four Afghan citizens, three German citizens, and three British nationals.
Read alsoPompeo says U.S. stands prepared to offer Ukraine assistance in flight PS 752 probe
All Ukrainian air carriers have been banned from flying in Iranian airspace pending the investigation.