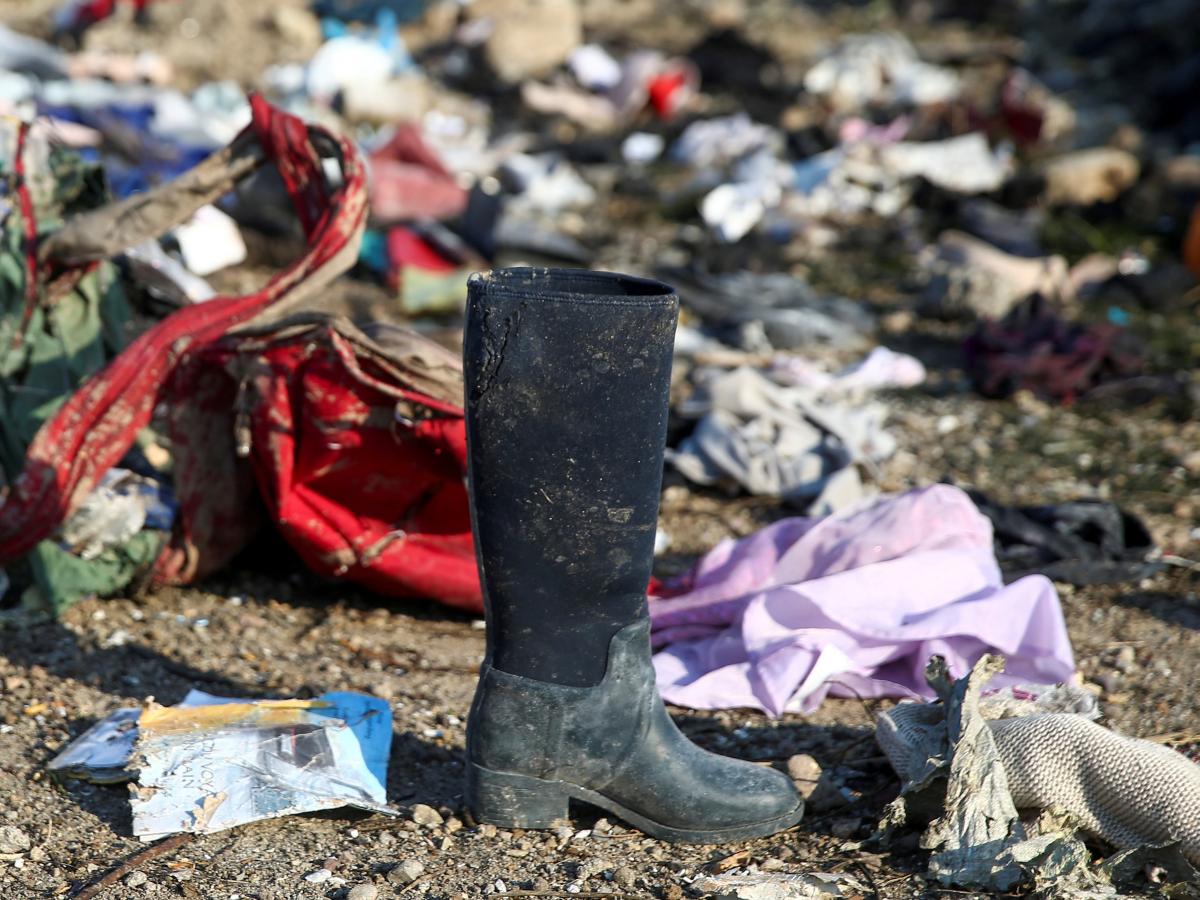 REUTERS
The Ministry of Internal Affairs of Ukraine has explained the role of Ukrainian units in the investigation of the PS752 crash in Iran.
Chief of the media liaison office of the Interior Ministry Artem Shevchenko said the causes of the tragedy are being established by the Iranian side with the participation of law enforcement units and competent authorities of the countries of aircraft registration and developer, according to the ministry's website.
As the plane is Ukrainian and citizens of Ukraine were among passengers on board, the Office of the Prosecutor General initiated criminal proceedings under Part 3 of Article 276 of the Criminal Code of Ukraine. The investigation was entrusted to the National Police of Ukraine.
Similar criminal proceedings may be launched in other countries whose citizens died in the crash.
According to the ministry, this is done to legally collect DNA samples from relatives of the victims for identification purposes and then legally attach them to the international investigation files.
Read alsoIran releases preliminary accident report on PS752 crash
In addition, the Ukrainian side will check whether the safety standards on board the aircraft were violated, that's if the Iranian side allows Ukrainian investigators and experts to examine the wreckage, the ministry added.
The government group includes investigators with the National Police and forensic experts with the Ministry of Internal Affairs of Ukraine.
National Police investigators and experts will be working both in Iran and Ukraine, including to carry out a comparative study.
As UNIAN reported earlier, Kyiv-bound Ukraine International Airlines flight PS752 crashed shortly after takeoff from Tehran's Imam Khomeini International Airport in the early hours of Wednesday, January 8. It was carrying 167 passengers and nine crew members on board. Two passengers and the crew members were Ukrainians. There were also 82 citizens of Iran, 63 citizens of Canada, 10 citizens of Sweden, four citizens of Afghanistan, three citizens of Germany, and three citizens of the United Kingdom. There were no survivors.